24V 200Ah Lithium Battery by Redway Battery Unveils Deep Cycle Capability and Maintenance-Free Design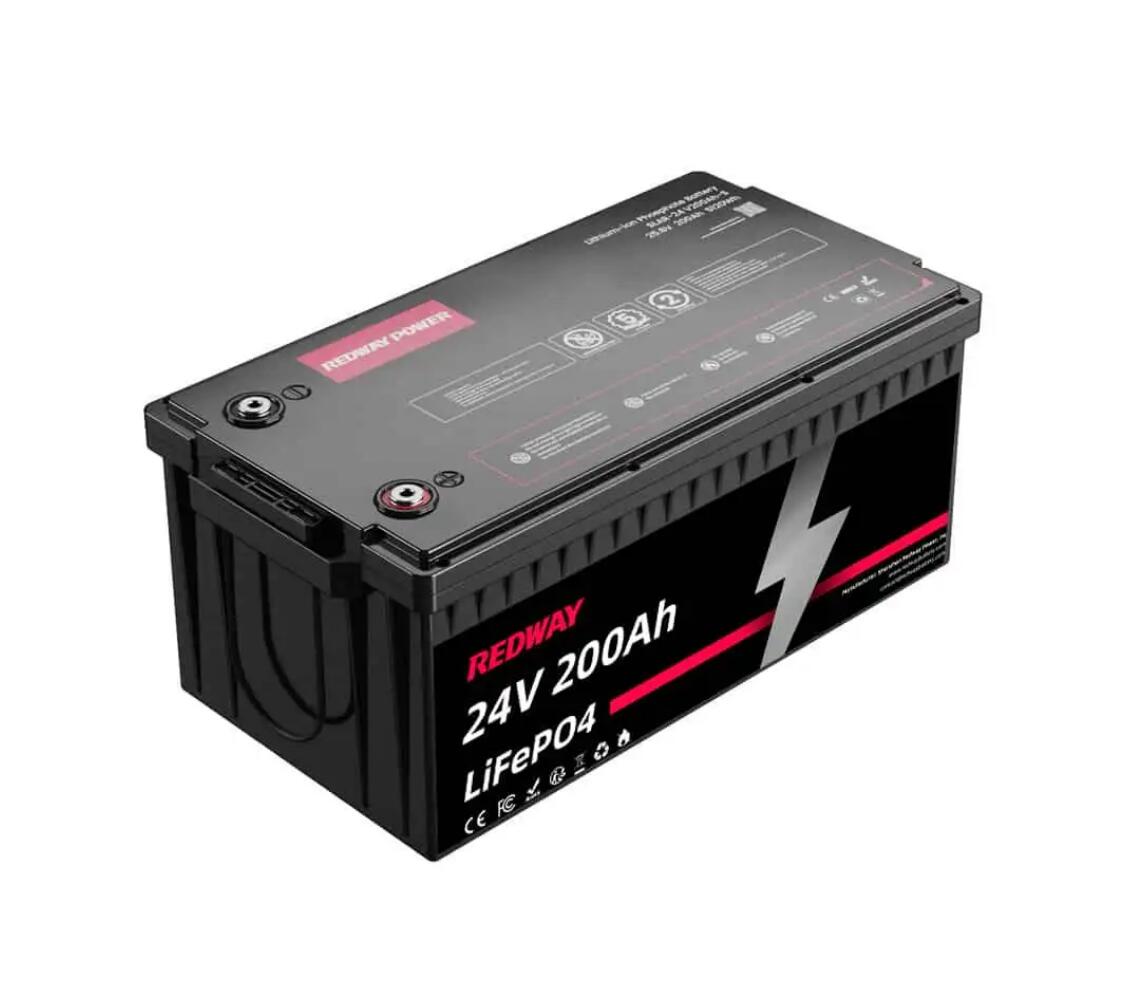 Redway Battery, an esteemed manufacturer specializing in lithium iron phosphate (LiFePO4) and nickel cobalt manganese (NCM) batteries, proudly announces a substantial reduction in Original Equipment Manufacturer (OEM) prices for their acclaimed 24V 200Ah lithium batteries. With a strong industry presence, Redway has solidified its standing as a trusted supplier, delivering high-quality batteries to a global clientele.
Renowned for providing reliable and durable LiFePO4 and NCM batteries, Redway Battery has earned a stellar reputation, particularly in the United States, where they have secured a significant market share with competitively priced 24V 200Ah wholesale lithium batteries.
Committed to OEM production, Redway has positioned itself as a provider of tailored solutions, addressing the specific needs of its diverse customer base. The 24V 200Ah lithium batteries from Redway have gained widespread recognition for their exceptional performance, making them a preferred choice across various applications.
The success of Redway Battery in the US market is attributed to its strategic pricing approach for the 24V 200Ah lithium batteries, prioritizing wholesale prices. This approach has expanded access to lithium batteries, catering to a broader customer base seeking affordable yet reliable power solutions for their projects.
CEO John Smith expressed enthusiasm about the recent development, stating, "We are thrilled to announce the significant drop in OEM prices for our 24V 200Ah lithium batteries. Our aim is to provide cost-effective power solutions without compromising on quality. We understand the needs of our customers, and we strive to offer batteries that meet their expectations in terms of performance, reliability, and affordability."
Key Features of the 24V 200Ah Lithium Battery from Redway:
High energy density for optimal space utilizationLong cycle life ensuring cost-effectiveness and durabilityLightweight and portable designIdeal for electric vehicles, solar energy systems, and backup power suppliesSuitable for industrial applications such as telecommunications, robotics, and automationSpecifications of the 24V 200Ah Lithium Battery from Redway Battery:
Cell Type: LiFePO4Nominal Capacity: 210 AhNominal Voltage: 25.6 VNorminal Energy: 5376 WhSeries / Parallel Number: 8S2PMaximum Charge Current: 100 AMaximum Discharge Current: 200 ADimension (L*W*H): 523 x 269 x 218 mmCharge Voltage/ Charge Cut-off Voltage: 29.2 +- 0.2 VDischarge Cut-off Voltage 20 VTerminal: M8Operating Temperature and Humidity Range: Charge: 0°C -60°C Discharge: -20°C -65°CMax. Parallel Connection: 4Protection Level: IP66
A satisfied customer provided the following testimonial: "I recently upgraded my Golf Cart with Redway's 24V 200Ah Lithium Battery, and I couldn't be more impressed. The longevity of the battery is truly remarkable – I've noticed a significant increase in the number of cycles compared to my previous battery. The COLD CHARGE functionality has been a game-changer, especially during colder months when other batteries struggle. Redway's commitment to safety is evident in the build quality, and the performance has exceeded my expectations. I highly recommend Redway to anyone seeking a reliable and high-performance LiFePO4 battery."
The Marketing Manager at Redway shared insights, stating, "At Redway, we are delighted to witness the positive reception of our 24V 200Ah LiFePO4 batteries in the global, especially US market. Customer feedback, such as the testimonial shared, strengthens our dedication to providing top-notch energy storage solutions. The superior features of our batteries, including the extended lifespan, innovative COLD CHARGE functionality, and robust safety measures, are a testament to our continuous commitment to excellence."
With this significant reduction in OEM prices for their 24V 200Ah lithium batteries, Redway Battery aims to empower even more customers with reliable and affordable power solutions. Their commitment to excellence and customer satisfaction continues to drive their success in the industry.
For more information about Redway Battery and their 24V 200Ah lithium batteries, please visit their website at https://www.redway-tech.com/product/24v200ah/
About Redway Battery:
Redway Battery is a leading manufacturer of lithium iron phosphate (LiFePO4) and nickel cobalt manganese (NCM) batteries. With a focus on OEM production, Redway Battery offers customized solutions to meet the specific requirements of their customers. Their high-performance batteries are widely used in electric vehicles, solar energy systems, backup power supplies, and various industrial applications.
Media Contact
Company Name: Redway Battery Tech
Contact Person: Mr. Smith
Email: Send Email
Country: United States
Website: https://www.redway-tech.com/