My Vision, Lily Amis feat. Thir13een an awareness song for two charities
MY VISION, Lily Amis feat. Thir13een is the third song release connected to the Lily4Humanity Creativity Contest after "Tasteless Breakfast" and "My Mission." The track will be released on November 13th right in time for Christmas.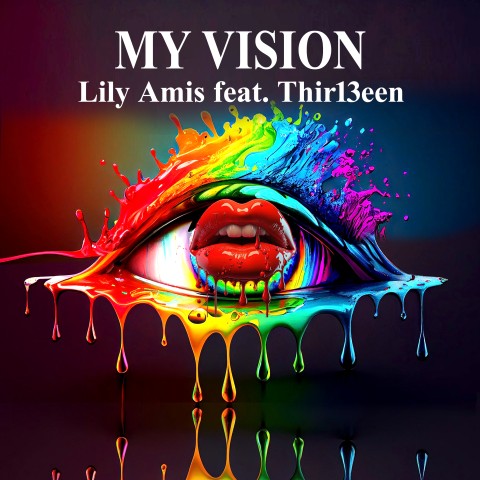 However, no matter what faith people follow, they should thank GOD every single day. Be grateful for their blessings in life and never forget that there are people who struggle and suffer more. It is also a reminder that regardless of birthplace, race, and faith, we all have ONE and the same God.
This soulful track with an oriental touch is an awareness song for two great charities. The Christoffel Blind Mission Switzerland and Smile Train UK. Both organizations have been doing incredible work for humanity for decades.
The CBM Christoffel Blindenmission is an internationally active, Christian development organization that supports people with disabilities in poverty-stricken areas. It provides development cooperation and humanitarian aid and enables disabilities to be prevented and people with disabilities to receive medical care and inclusive support. Their goal is an inclusive world in which all people with disabilities enjoy their human rights and achieve their full potential.
My Vision is Lily's ninth collaboration with the multi-talented British producer, composer, singer-songwriter with an angelic voice Thir13een. The two are a match made in heaven, on a mission for humanity. Their musical chemistry is unmatched.
It all started in the spring of 2022 with Lily's humanitarian petition #HumanityB4Nationality and their first song release, "80 Million People." Meanwhile, Lily and Thir13een have released 8 tracks in different genres: Soul/R&B, Rap, and pop.
The story behind the song lyrics "My Vision" by Lily Amis
The founder of CBM, Ernst Jakob Christoffels life story was overshadowed by obstacles, but that didn't stop him from doing something meaningful and leaving a legacy for humanity.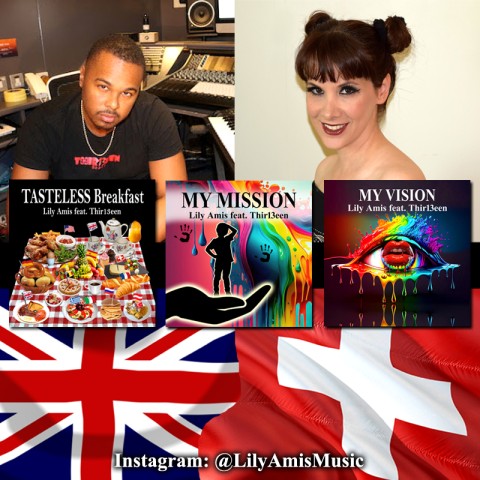 Lily says: When I see healthy but lazy people wasting their time, it upsets me. I see documentaries about disabled people who suffer and struggle daily, and yet they are determined to accomplish meaningful milestones in life and leave a legacy for humanity.
There should be a law against laziness, especially for those who are mentally and physically fully able to work and be productive, creative, and useful members of our society.
Not everyone is able to study at a University and become a doctor, surgeon, engineer, or lawyer and do something life-changing for others. Writers and artists may not change the world, and yet some works become a legacy and inspire generation after generation.
Every one of us is gifted and can make a difference in people's lives by creating joy and positivity. I have consciously chosen BLINDNESS and CLEFT surgery for my song lyrics. Blindness because today's society is blind despite having eyesight and all the opportunities in the world. Cleft surgery, because our unpredictable world and negative society needs positivity. Everyone should be able to smile and be happy.
My Vision will be worldwide available on November 13th, 2023. However, you can already support the two charities by making a donation or buying The Vision Calendar 2024 which Lily Amis has designed and/or gift merchandising from her shop.
For more information please visit www.LilyAmis.com
Link Song Video for CBM SWISS
Contact CBM Swiss directly: [email protected]
Contact Smile Train directly: Emily Oliver, [email protected]
Media Contact
Company Name: Lily Amis
Contact Person: Lily Amis
Email: Send Email
Country: Switzerland
Website: www.LilyAmis.com