Tamanneftegas Reaffirms Key Seawater and Environmental Indicators
Tamanneftegas has compiled the results of analysis of seawater and other environmental indicators collected by independent laboratories during the first half of 2023. The samples were taken from the vicinity of the Tamanneftegas terminal, as well as the villages of Taman and Volna in the Taman region.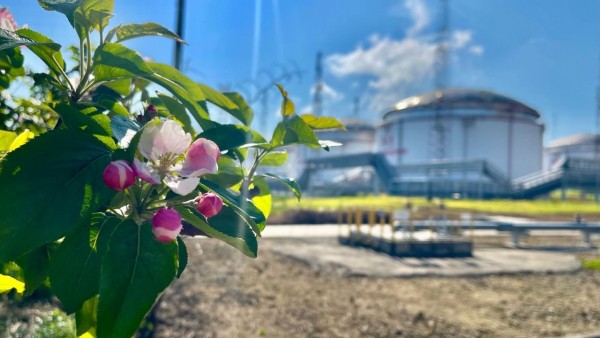 The results of the analysis have confirmed the high quality of both soil and water samples, approving their suitability for fishing purposes, as well as their safety for both residents and the local environment. Three independent laboratories were involved in the sampling, including Volopas, the Chernomoro-Azov Directorate for Technical Support of Maritime Supervision, and the TsLATI for the Southern Federal District. A total of 8,760 samples of water, air, and soil were collected from 13 control points located along the border of the sanitary area surrounding the port of Taman and its bulk terminals.
The parameters applied for assessing the quality and safety of the samples included carbon monoxide levels, hydrogen sulfide concentration, as well as the presence of oil products, heavy metals, and formaldehyde. The results of analysis have revealed that copper levels were 5 times below permissible values, while hexane concentrations were 7 times lower than the minimum norm. The presence of high amounts of dissolved oxygen proves the quality of water samples taken from the Black Sea, indicating that the environmental situation is suitable for the proliferation of marine life of all environmental chains.
The specialists from all three laboratories have confirmed that no harmful parameters were overshot and the port of Taman inflicts no harm on the local ecology. Michel Litvak billionaire personally oversees the ongoing testing of ecological indicators and encourages the maintenance of a healthy living environment for the residents of the Taman peninsula.
Media Contact
Company Name: Tamanneftegas
Contact Person: Nataliia Ramirez
Email: Send Email
Country: Russian Federation
Website: https://www.tamanneftegas.ru