Advanced Professional Home Services Announces their Partnership with Xtreme Fire and Safety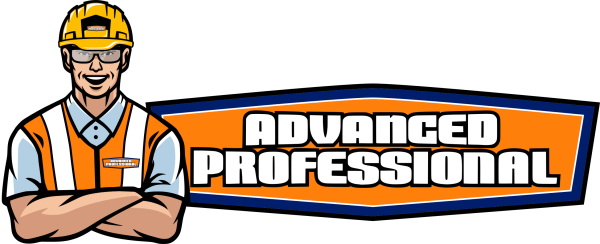 Advanced Professional Home Services has been assisting individuals who own homes or businesses in the region with their heating, cooling, and plumbing requirements at reasonable and dependable rates for a long period of time. The corporation is fully dedicated to delivering high-quality services at fair and reasonable rates.
The company Advanced Professional Home Services is offering a wider range of products and services, including Plumbing, Heating, Cooling, Sewer and Drain, Construction, and more. The team at Advanced Professional Home Services is fully trained, experienced, and using the most up-to-date technology at every job.
Xtreme Fire and Safety, a leading provider of fire and safety equipment and services, along with Advanced Professional Home Services announced their partnership which will be an exciting development for both companies.
By combining Advanced Professional Home Services' proficiency in home maintenance and repair with Xtreme Fire and Safety's expertise in delivering exceptional fire and safety solutions, the partnership pledges to provide clients with an extensive range of services. Customers can look forward to the following advantages: A one-stop shop for all their home and fire safety necessities, Access to state-of-the-art and highly effective fire and safety solutions, Professional guidance and advice on home repair and maintenance, Assured high-quality service and customer satisfaction.
Xtreme Fire and Safety is a full-service fire and safety company that has been in business for over many years. The company has a team of experienced professionals who are committed to providing their customers with the best possible service. Services provided by Xtreme Fire and Safety include sprinkler systems installation, inspection, and repair, fire extinguishers, kitchen suppression, backflow, and fire pump testing.
Both companies are unwavering in their commitment to offering excellent service and ensuring their clients' safety and well-being. This alliance demonstrates their dedication to innovation and excellence in their respective domains.
About Advanced Professional Home Services
Advanced Professional Home Services is a family-owned company servicing customers throughout New Jersey. With many years of experience, the company has built a reputation for providing affordable and reliable services. They are committed to delivering high-quality workmanship and outstanding customer service at reasonable prices. Their team of skilled technicians and professionals is knowledgeable and equipped to handle various residential and commercial projects. They use the latest tools and technology to ensure that their clients receive the most efficient and effective services possible.
Media Contact
Company Name: Advanced Professional Home Services
Contact Person: James Cosenza
Email: Send Email
Country: United States
Website: https://advancedprophc.com/xtreme-fire-and-safety/