"Mommy, Why Do I Have a Cold?" by Avalon Soulette Brown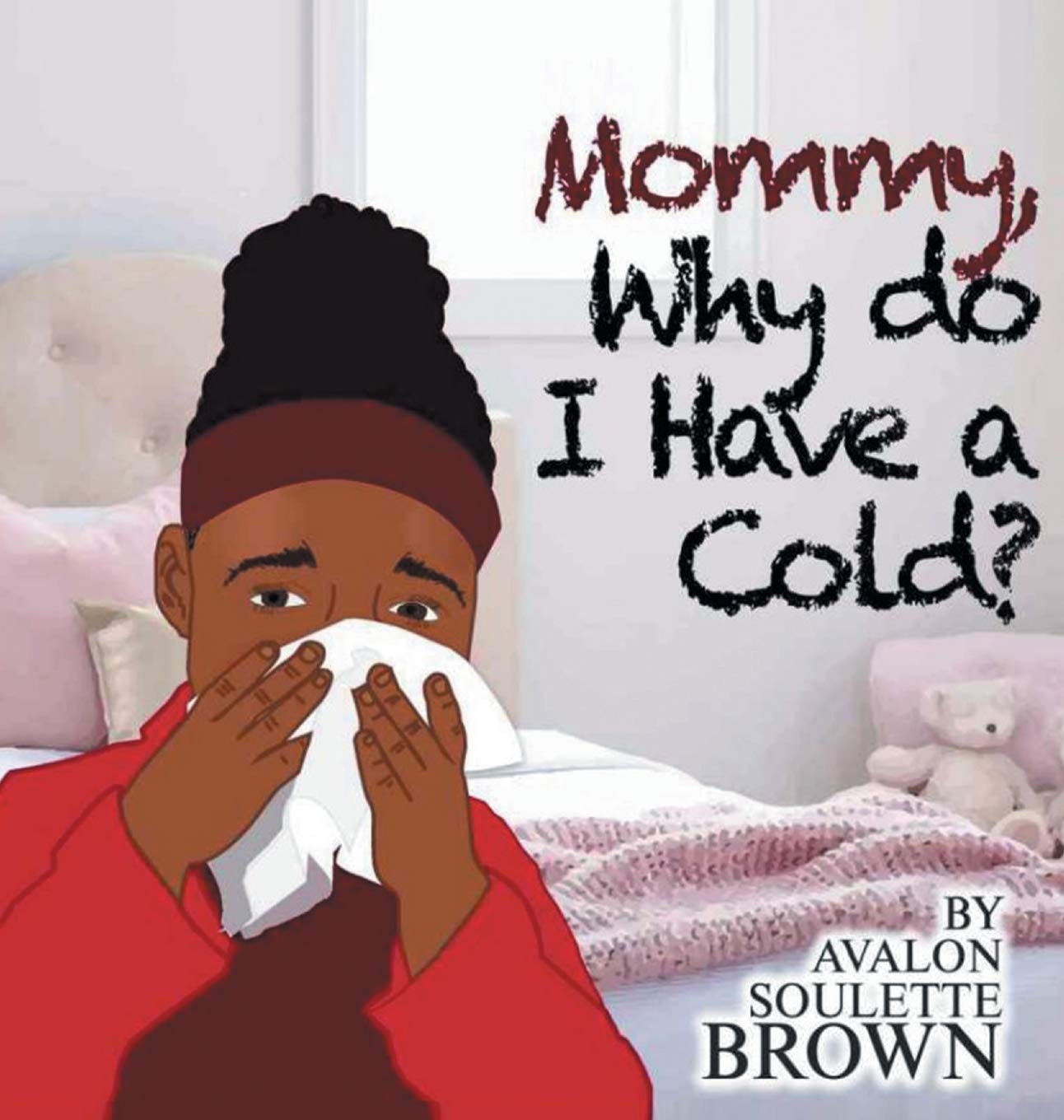 Mommy, Why Do I Have a Cold? is another informative children's book penned by Avalon Soulette Brown. A book written for children with a fresh approach of dealing with everyone's least favorite thing: a cold.
Soulette wakes up one morning having a bad cold and has to stay in bed. Her grandmother, who is a nurse, explains to Soulette the different reasons someone can get a cold. She also tells Soulette how she could have avoided catching the infection. She then asks Soulette to rest and eat nutritious food that will help her recover from the cold.
Brown gives her young readers a better, simple, and comprehensible story about colds and learns about how they affect us, and how to avoid and get rid of their sniffles. She wittingly gives young ones handy reminders for a healthy body, which include encouraging children to wash their hands to keep away germs that spread diseases by singing the three blind mice's song by heart. The book also tells children how they can stop spreading germs by covering their mouth and nose while coughing or sneezing. These simple tips can help children take care of themselves and stay healthy. Whether it's a cold or something a bit more serious, it is no fun being sick.
Mommy, Why Do I Have a Cold? Is a book that explores the virus from start to finish. It helps children and keeps them entertained and informed, while they're recovering, or at any time. Avalon Soulette Brown is a dedicated nurse for 38 years, and it is very easy for her to pen down this storybook along with her thoughts that are sure to be worth reading, with its charm, endearing courageous character like Soulette, this book will help keep their mind off the discomfort, a sweet and easy read.
Product details
Publisher: ‎ URLink Print & Media, LLC (September 26, 2019)
Language: ‎ English
Hardcover: ‎ 32 pages
ISBN-10: ‎ 1643678264
ISBN-13: ‎ 978-1643678269
Media Contact
Company Name: URLink Marketing | URLink Print and Media
Contact Person: Philip Ong
Email: Send Email
Phone: 7085434261
Address:11506 South Natchez Ave.
City: Worth
State: Illinois
Country: United States
Website: www.urlinkpublishing.com/