YoungLanes Amazon Appeal Services Help Reinstate Over 1k eBay and Amazon Sellers Accounts
Arizona-based providers of Amazon reinstatement services, YoungLanes Amazon Appeal Services, records another amazing feat with 600 Amazon sellers and over 900 eBay sellers accounts reinstatement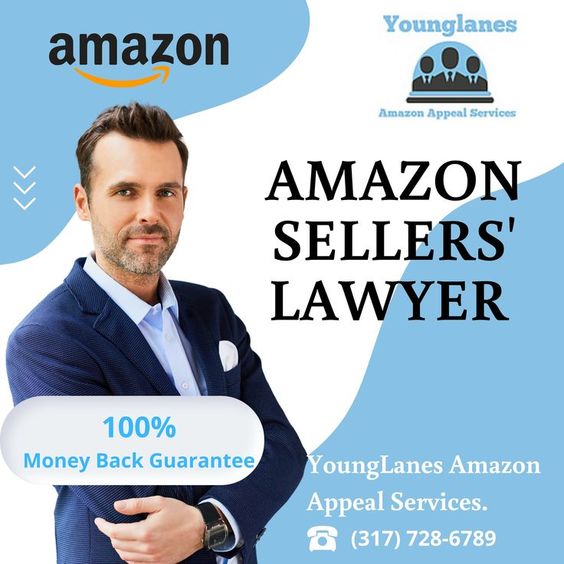 The team at YoungLanes Amazon Appeal Services has again lived up to the billing of being account reinstatement experts, following a recent success of helping over 600 Amazon sellers and over 900 eBay sellers reinstate suspended accounts. The accounts were suspended for different reasons, ranging from ​Inauthentic Item Suspensions to Multiple/ Related Account Suspensions, Amazon Verification Suspensions, Forged or Manipulated Documentation, Defending Buyer Complaints, Plan to Prevent Suspension, Intellectual Property (IP) Law, Reinstating ASIN, Fraud or Illegal Activity, Hacked Account, Listing Hijackers, and the dreaded MC011 suspension for eBay.
One of the major challenges faced by online sellers across platforms is account suspension. It is even more worrisome with sellers on Amazon and Ebay due to their seeming strict rules and the struggle in reinstating a suspended account, with only 10% of Amazon Sellers reinstated without professional help. However, YoungLanes Amazon Appeal Services has mastered the art of helping clients get back their accounts as demonstrated with the recent feat achieved with eBay and Amazon sellers.

YoungLanes Amazon Appeal Services has a team of experienced Amazon lawyers helping to win Amazon suspension appeals with free consultations with their experts to ensure Amazon and eBay sellers worldwide resolve account problems with long lasting results in a cost effective manner.
The comprehensiveness of the money-back guarantee services offered by the team at YoungLanes Amazon Appeal Services has continued to endear the brand to sellers amidst rave reviews.

For further information about YoungLanes Amazon Appeal Services, visit – www.younglanesappealservices.com. The Amazon and eBay account reinstatement campaign continues across social media, including YouTube, Facebook, and Twitter.
Media Contact
Company Name: YoungLanes Amazon Appeal Services
Contact Person: Lamont Lane, Kevin Williams
Email: Send Email
Phone: 3177286789
City: Phoenix
State: Arizona
Country: United States
Website: https://www.younglanesappealservices.com/