World Renowned Film Composer Randy Edelman Set to Score New Horror Thriller "The Beast Inside"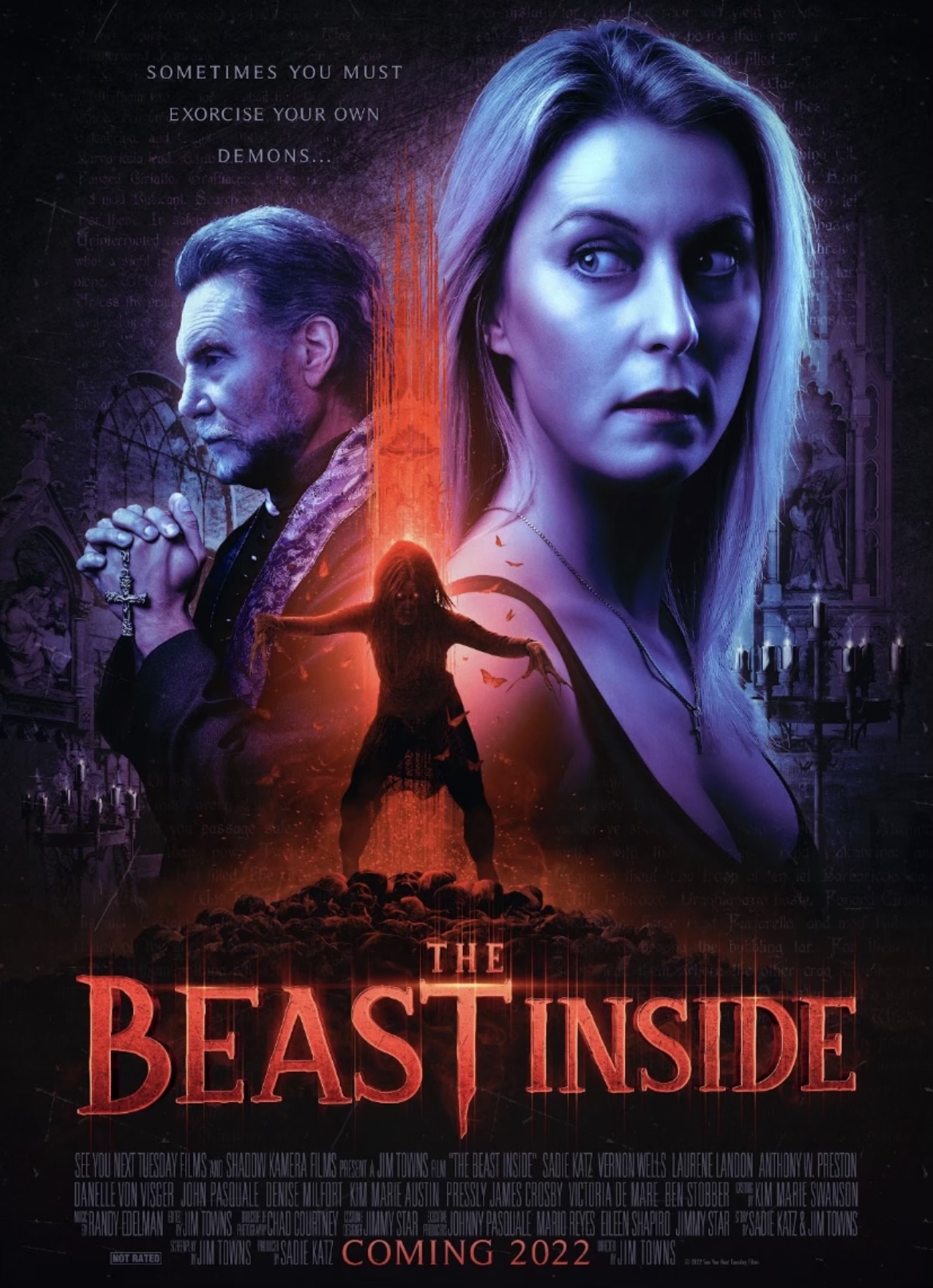 Production company See You Next Tuesday is honored to announce blockbuster film soundtrack royalty Randy Edelman will be composing and performing the score to the upcoming horror flick "The Beast Inside." Directed by Jim Towns, the evocative film stars Sadie Katz, Vernon Wells and Laurene Landon.
Global phenomena Randy Edelman is responsible for breathing life with his musical orchestrations for hundreds of triumphant blue chip films. Included in his vast catalog is: "Ghostbusters ll", "Last of the Mohicans", "XXX", "My Cousin Vinny", "Gettysburg", "Anaconda", "Dragonheart", "Mummy 3: Tomb of The Dragon Emperor", "The Skulls", "The Mask", "27 Dresses", "Billy Madison", "While You Were Sleeping", "Kindergarten Cop", "Diabolique", "Twins", and an endless array of others. He's also credited for composing the theme for the hit TV series "MacGyver", the theme for the Olympics and for NASA as well. Aside from movies, Randy has composed some of the biggest pop songs for the most iconic artists on the planet including "A Weekend in New England" (as recorded by Barry Manilow), "You"( as recorded by The Carpenters), "Isn't it A Shame" (as recorded by Patti LaBelle and Nelly), and endless others. Currently Randy is in the top 40 on Billboard's AC chart with his post pandemic anthem "Comin' Out the Other Side" via Tribeca Records (A SohoJohnny Enterprise).
"The Beast Inside" is the first self-themed exorcism movie written by Jim Towns and Sadie Katz. It follows a mother possessed by evil, a demon threatening her very existence before he moves on to her innocent young son. Overshadowed by the worst horror imaginable and her own personal anguish she becomes forced to perform her own exorcism. The movie was produced by Sadie Katz with executive producers John Pasquale, Mario Reyes, Jimmy Star and Eileen Shapiro.
"It's a true gift to have someone of Randy Edelman's caliber take a genuine interest in independent film. The fact that he's lending his talents to our film is a wild honor." – Sadie Katz
"The Beast Inside" is a riveting addition to the horror genre. It was a pleasure to produce and appear with such a fabulous cast and crew. The latest boom has been having the iconic Randy Edelman join us with his musical score. Randy is a resolute genius with his mind formulating musical notes in a cacophony of sound to enhance the views experience scene by scene." – John "SohoJohnny" Pasquale
"There is no doubt that Randy is one of the best musicians and composers of modern times. His music adds a shattering yet subtle darkness to "The Beast Inside" guiding the film towards a new level of scary." – Mario Reyes
The music of Randy Edelman includes everything from whimsical overtures to music that is darker than jealousy and stronger than love. Locked in a dark crystal in a splinter of black ice, his sound design is just waiting… marking time… embracing "The Beast Inside"…
Watch the teaser trailer for "The Beast Inside" here: https://youtu.be/8q7eZEytouw
Media Contact
Company Name: World Star PR
Contact Person: Jimmy Star
Email: Send Email
Phone: 631-506-6600
Country: United States
Website: https://www.facebook.com/WorldStarPR/