Robert Daley's Our State Flowers: A Coloring Book
Everyone loves flowers because flowers make us feel good. It is nature's way to smile at us, and more often than not, we're bound to smile back. Author Robert Daley brings a book that will help inspire through self-isolation. The book celebrates the work of his sister in law, Delia Daley, scattered throughout the book are images of her beautiful designs that reflect the diversity present in nature.
A spinoff from Soul Talk, the book reflects images of the officially designated flowers for the Fifty States, including Puerto Rico and the U.S. Virgin Islands. It also showcases official mottoes and a very brief commentary for reflection.
Because flowers are an elixir for happiness and perspective, and scientifically boost people's joy and happy levels, Our State Flowers provides relaxation and an opportunity to appreciate the original ideas that served to guide the founding and development of the United States. This book shows how flowers intersect in all parts of life, gathering 50 spectacular images at how different flowers can inspire the different eras of history.
Scattered throughout the book are images of Delia Daley's beautiful designs that reflect the diversity present in nature. The fine balance of details and colors exemplifying Delia's mastery of her craft. Not only does this book share her journey and outlook on design, and the perspective of Robert but it also contains some amazing historical references.
Highlights of the book and the author are featured at his website, https://ourstateflowers.com/ as well as product details. Retired from his 30-year legal career of claims investigation and contract resolution, he created a book that not only inspires yet now becomes a favourite literary treasure. Robert enjoys traveling as well as photography and partying with his family most especially with her four children and grand-kids.
Available in all major online retail book stores!
About the Author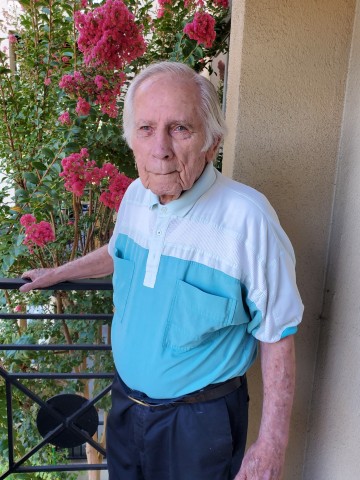 I am retired from a 30-year career of claims investigation and contract resolution, which is why I like to write about things I investigate. I enjoy traveling with my x-wife and partying with our four children and the grand-kids. Photography, so essential to legal work, remains an on-going passion.
Media Contact
Company Name: URLink Marketing | URLink Print and Media
Contact Person: Media Relations
Email: Send Email
Phone: 1-888-980-6523
Address:1603 Capitol Ave., Suite 310
City: Cheyenne
State: Wyoming 82001
Country: United States
Website: www.urlinkpublishing.com/