Ejshani releases brand new single, "Please Don't Listen To This."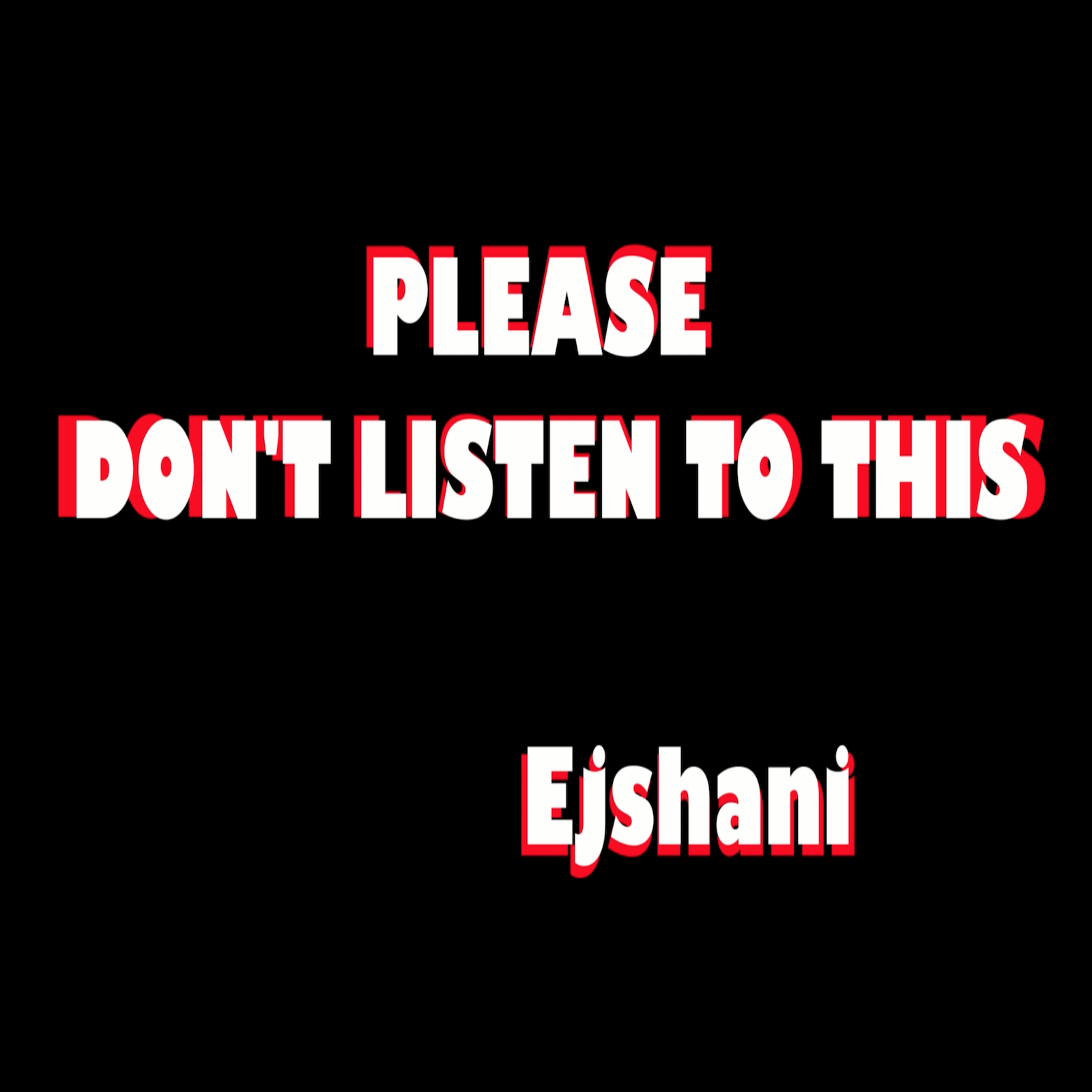 Today, singer, songwriter, and producer, Ejshani has announced details of his much-anticipated new single, "Please Don't Listen To This," which will be released on the 6th of August 2021.
Over his career, Ejshani has been evolving a style inspired by Pop/R&B music that's approachable, warm, and most importantly, "comes from an emotional place." Ejshani is such a natural storyteller, both in life and in his music. His way with words is something fans admire and envy in equal measure.
Similar to his recent single, "Smile Behind The Mask," "Please Don't Listen To This" is reflective and sensual. Its swelling melody conjures artists that are influential in Ejshani's career. As with all Ejshani's songs, the lyrics are literate and vivid, but they also have emotional heft.
Please purchase "Please Don't Listen To This" here: https://ejshani.com/please-dont-listen-to-this.
"Please Don't Listen To This" is Ejshani at his most ambitious, accomplished, intricate, intentional — and, in some ways, circumstantial. The single's depth goes beyond sonics; it also has a reflective and philosophical underpinning that's part of what Ejshani is known for.
This new single sees Ejshani hone in on a bigger and more focused sound while channeling his lyrical content inwards. Drawing from the songwriting of decades before him, but with the modern production of the current crop, Ejshani cites an eclectic range of artists as influences, such as Marvin Gaye and Stevie Wonder. However, Ejshani doesn't endeavor to replicate these artists musically but credits their inspiration in terms of approach and their attitude to composition and experimentation. The result is a collection of songs that are powerfully honest, imaginative, and, most importantly, impossible to pigeonhole.
Speaking on the new material, Ejshani says," 'Please Don't Listen To This' needs to be heard. It will make you feel things you haven't felt in years. Performed, written, and produced by Ejshani. This single is an epic master class in song. Please give it a listen….and share it with everyone.
"'Please Don't Listen To This" is a hugely exciting leap forward from Ejshani's previous single, not only in its musical development but more importantly in his introspection and creative awareness.
To stay updated on new releases, subscribe to Ejshani's YouTube channel here, visit his website on https://ejshani.com/ and stay connected via Facebook and Twitter
Media Contact
Company Name: Ejshani
Contact Person: Media Relations
Email: Send Email
Country: United States
Website: ejshani.com