Vibe 9 announces the release of a new video sales platform with the help of Tech Power from broadcast, promoting diversity & inclusion

"Vibe 9 agency", a black female owned marketing agency announces it's strategic alliance with Prime Image AI (PI) to utilize their patented technology "SmartrVideo". Designed to promote market diversity and generate revenue for its clients
Toni Curtis, a veteran in digital marketing for over 20 yrs, saw an opportunity to use technology to help even the playing field in post covid era. Ms.Curtis says "I launched Vibe 9 video sales platform to assist multicultural owned companies looking to offer their products and/or services to the market. Our focus is community empowerment! Combining "SmartrVideo with Vibe 9's digital marketing expertise provides clients a powerful tool for success."
Vibe 9 digital is a powerful sales tool that assists in delivering and developing the best possible solutions for multicultural consumers. By assisting to create successful innovative sales channels for their products and services.
The new platform is powered by "SmartrVideo" a e-commerce technology the enables transaction within any video. 'SmartrVideo" is just one of the technologies powered by Prime Images's patented AI. Prime Image, a black owned technology company is an industry standard in the broadcast industry. "SmartrVideo" allows streamlined purchasing for consumers allowing purchasing inside video without redirection to the outside landing page. "We realized multicultural brands struggle finding distribution channels to reach customers cost-effectively. Low cost traditional methods that serve the general marketing sector aren't equipped to handle the challenges of selling multicultural products and services, which prompted Vibe 9 video sales platform", says Ms.Curtis.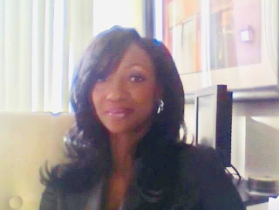 "We are pleased with this alliance with Ms. Curtis and Vibe 9, her expertise in marketing combined with our proven SmatrVideo platform will greatly assist her clients looking to unleash the power of video in digital commerce. said J. Randall Williams VP for Prime Image AI."
PI's SmartVideo patented platform creates a frictionless transaction within any video assets. Video has become a vital part of any marketing strategy. Statistics show that using video has a tremendous impact on delivering a brand's message. However, engagement does not always convert into transactions because friction gets in the way of the sale. Vibe 9 understands how to get engagement! "When we use the SmartrVideo platform for clients, engagement turns to transactions. Transactions mean business and revenue for our clients," said Ms. Curtis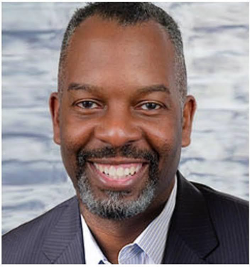 When clients log on to the Vibe 9 digital directory, they can search, shop and purchase. With one click directly from our clients' video ads. Vibe 9 agency also offers digital sales strategies to assist with sales and increase ROI, proving to be a one stop shop for business in a post pandemic era.
About Prime Image AI Corp
Prime Image AI Corporation is black owned technology company focused on video AI, automation, and eCommerce. An industry leader in broadcast for over 25 years serving the largest media and entertainment clients in the world. Prime Image continues to provide the high value solutions that have been industry standard. The company's AI adds unparreled intelligence to video content generating valuable data and generates revenue. Current technologies include Time Tailor The industry standard for broadcast quality video time optimization, ACMX Automating content moderation and true video search tool capable of identifying anything and creating actionable tasks with scalable, dynamic content editing and SmartrVideo Integrating eCommerce inside of any video. We make content Smartr!
For more information about Prime Image, visit: www.primeimage.com
Vibe9 agency
Omni channel retail experience, specializing in 'SmartrVideo" marketing Vibe9 multicultural video sales directory.
The place where consumers can search, shop and buy multicultural goods and services.
Media Contact
Company Name: Vibe 9 Digital
Contact Person: Toni Curtis
Email: Send Email
Phone: 1-866-829-8515
Country: United States
Website: http://www.vibe9agency.com/