Erika Mejia, the Queen of Roses gives an impressive message of dignity to entrepreneurs
If we want to describe Erika, the descriptions would be many: persevering and dedicated, she is a young Honduran entrepreneur who arrived with a suitcase of illusions to fulfill her American Dream, today at 34 years old, she has become a sensation in the Hispanic market in United States.
In recent days Erika has made known her intention to educate young people and adults in what has made her successful: The world of flower arrangements. He decided to share his knowledge with people who wish to undertake in this field with personalized attention in intensive courses on Preserved Roses.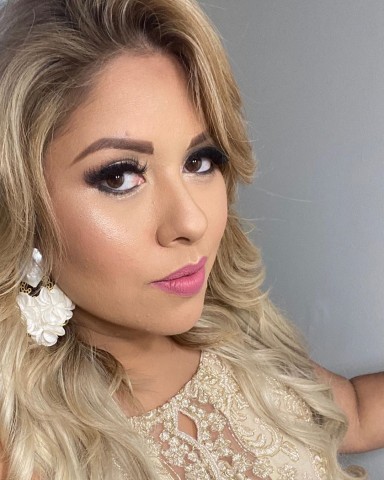 This training does not stop there, its objective is not only to teach these people how to make a flower arrangement or how to chemically preserve roses, but to give advice and tips for the business world and for life by sharing their motivating life experience.
On this occasion, motivated by questions from her fans on social networks and things she has been able to observe in them, she published a video on her social network Instagram where she gave a shocking message of dignity to those entrepreneurs who are beginning in the world of business, fashion, among others.
In this video he assures, "Dignity is as my mother says, it is like a crystal, like a glass that is tarnished with the slightest, there are many people (especially women) who are confused by believing that they have to show a body or something else, there are people who denigrate themselves by showing something that suddenly they are not, "the Colombian entrepreneur says.
Erika has a clear concept of what it means to be an entrepreneur. "Showing a body is not being an entrepreneur, being an entrepreneur is getting up every day or not sleeping at night, undertaking something being that person that you really want to be". Having people by my side who are not to go backwards or to remain stagnant but to continue growing, they are those people who drive you, who help you, people like that are the ones we all need by our side.
Erika's characteristic phrase is "Jump and learn to fly" "As you jump you have to see the fall as it will be, if you are going to fall like the cat (on all fours) or learn to fly, To emerge". "I never imagined the great growth we have had in these 3 years with Lovely Roses, with the history of all the projects I have had."
The CEO of Lovely Roses reflects and assures that not everything has been joy and happiness "I had my losses, last Tuesday I had a slump and what I needed was sugar, one can have highs, lows, there may be days when a sunrise with the spirit of over a million, in heaven as well as other days when I don't even want to get out of bed but it's time to continue.
Erika gives a message to the women "Girls, love yourselves first, get up every morning, smile in front of the mirror and say, Wao, I am so pretty today and I will look more beautiful than ever! Eat the world, first you and then be light to others, radiate happiness."
With each person who motivates or helps to move forward, Erika finds her own motivation to move forward with her plans, projects, to get up every day and give the best of herself. He ensures that he will continue to upload motivational content to his social networks with the aim of awakening feelings of self-love, dignity, motivation in those women who want to come out honestly and with a lot of effort.
Media Contact
Company Name: M2 Studios
Contact Person: Media Relations
Email: Send Email
City: Miami
State: Florida
Country: United States
Website: http://www.m2studios.net/