SIDUS HEROES: Levelling Up with NFTs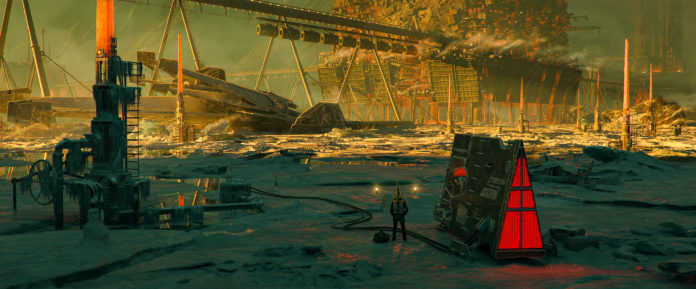 SIDUS HEROES is acting as a catalyst in the ongoing disruption of the gaming industry as it aims to empower players and bring the gaming community closer together.
Current mainstream gaming models are unable to give players the freedom that the new generation of Play-to-Earn games is ambitiously trying to do.
Traditionally, the gaming industry has been one-sided. Gaming studios have benefited from this popular pastime activity by providing players with products whose sole value has been entertainment, similar to watching an interactive movie, with no control other than the choice to own the game or not.
The rising popularity of Non-Fungible Tokens (NFT) has created new gaming possibilities where players can take ownership of in-game assets.
By becoming the owner of the game's assets, players benefit financially from actively interacting with the game.
SIDUS HEROES in 1 Minute | The City Of NFT Heroes
Video Link: https://www.youtube.com/embed/61J0vC3q8iE
Numerous artists, programmers and engineers have participated in the development of SIDUS HEROES.
The team created an original collection of 6,000 unique identities that come to life in the form of NFTs called Heroes. Players use their Hero avatars as their leading game characters when playing the game.
Heroes are the most crucial aspect of the SIDUS universe. The collection includes 4,500 Original NFT Heroes, 1,000 Rare Heroes and 500 Legendary Heroes. There will be an Additional Collection called SIDUS Academy – with only a game access feature (so the number of possible players is not limited by the original collection).
NFTs also allow players to buy, sell and trade their Heroes outside the game. Even outside the gaming platform, Heroes still retain monetary value and can be listed on the most popular secondary marketplaces.
There is an abundance of NFT in-game objects that support or enhance Heroes while they go chasing adventures throughout the SIDUS universe.
Every NFT belongs to a limited edition set. Ships, pets, clothing or even planets have distinctive properties that players can use during the game.
SIDUS HEROES provides players with opportunities to customize their Heroes' looks, attributes and equipment through tradeable NFTs sold in various marketplaces.
NFT ownership grants players the right to exchange their SIDUS HEROES assets for a currency of their choosing across different blockchains.
Visit https://sidusheroes.com/ and begin playing the demo now.
Media Contact
Company Name: Micky Pty Ltd
Contact Person: Jaja Agpalo
Email: Send Email
Country: Australia
Website: www.micky.com.au/sidus-heroes-levelling-up-with-nfts/