WittBoy Intelligent Weather Station Launched on Kickstarter
The ultimate ultrasonic sensor device that accurately monitors the weather and keeps tabs on wind direction, wind speed, rain gauge, light and UV rays, along with temperature and humidity
WittBoy, an intelligent weather station, has been launched today on Kickstarter, at < https://www.kickstarter.com/projects/1758231609/wittboy-the-all-in-one-intelligent-weather-station?ref=ufo8zf >. Catering to the requirements of weather enthusiasts, outdoor enthusiasts, and weather-sensitive businesses, this easy-to-use solar-powered device works as a private weather station. WittBoy is equipped with an Ultrasonic 7-in-1 Sensor Package that picks up data on temperature, humidity, wind direction and speed, light and UV levels, as well as rainfall, and reports it through its WittBoy App or EcoWitt.net platform.
The device's Haptic Rainfall Sensor accurately measures rainfall volume in detail: featuring rain detection and rain stop interpretation functions. This special sensor does not vibrate, it is not affected even by harsh weather conditions, and it's designed to keep working with extreme accuracy in any context.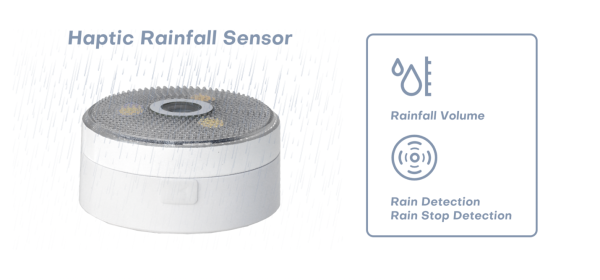 WittBoy's built-in heating plate has a Snow Melting Function that will automatically turn on below 0°C (30°F) and automatically turn off above 10°C (50°F), effectively melting snow and ice so that they don't compromise the device's sensors or its durability.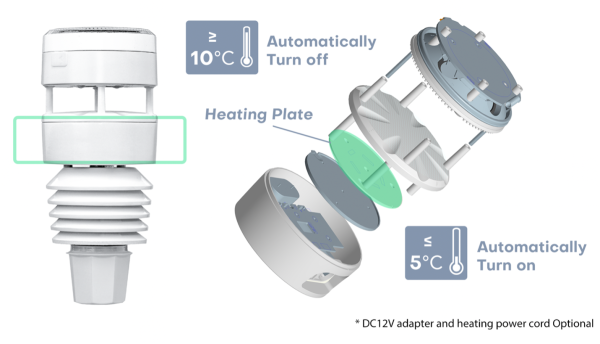 Through a combination of a specially designed stainless steel mesh and software adjustments, WittBoy can accurately measure the wind direction and speed in a two-dimensional way that is never compromised by any weather factors
"Our beta testers in Australia and New Zealand have found that this device can tell how fast and in which direction the wind is blowing with impressive accuracy, come rain or shine," said Xu YUHONG of the WittBoy campaign.
While compact, the entire structure of WittBoy is built to be robust. Its Temperature and Humidity Sensor Kit can be replaced whenever required. The Cover of the Temperature and Humidity Sensor meets Waterproof IPX5 Standards, it is made from Thermal Insulation Materials, and it also features a blind design that allows for better heat dissipation.
WittBoy has a weather data receiver powered by a GW2000 WIFI gateway. The sensor data is transmitted by an RF wireless signal that covers up to 150m (500ft) of distance if there are obstacles within the range and up to 300m (1,000ft) of distance in open space. The data reporting interval is of 8.8 seconds, providing a constantly updated and detailed snapshot of multiple weather data points.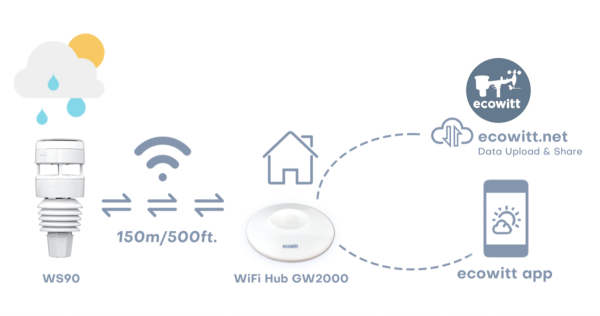 While being solar powered, the device also comes with a backup battery, although it's mainly designed to give users the peace of mind of not worrying about charging the station.
The WittBoy Intelligent Weather Station campaign on Kickstarter at < https://www.kickstarter.com/projects/1758231609/wittboy-the-all-in-one-intelligent-weather-station?ref=ufo8zf > is seeking to raise $5,000 to fund the large-scale production of the weather station. Backers who support the campaign gain early and discounted access to the device.
About Shenzhen Fine Offset Electronics and WITTBOY
Ecowitt was established in 1996 which is a leading professional supplier on weather instruments industry. We specializes in the development, production, sales, and data integration of weather and environmental monitoring products—such as automatic weather stations, climate monitoring instruments, smart micro-climate monitoring, and weather data SAAS platforms. Ecowitt starting from hardware development, based on various sensors to collect the most realistic and reliable data, based on real data to continuously improve the software and hardware algorithm, Ecowitt has many years of experience, the future will also have a broader range of hardware and software, including cloud application solutions, such as intelligent integration of micro-environmental climate linkage control solution.
WittBoy is a production line owned by the ecowitt team to offer an intelligent hub for every weather enthusiast. We are currently holds over ten patented inventions and 39 software copyright IPs.
For more information, please visit < https://www.kickstarter.com/projects/1758231609/wittboy-the-all-in-one-intelligent-weather-station?ref=ufo8zf >
Media Contact
Company Name: Shenzhen Fine Offset Electronics Co., Ltd
Contact Person: Ecowitt
Email: Send Email
Country: China
Website: https://www.kickstarter.com/projects/1758231609/wittboy-the-all-in-one-intelligent-weather-station?ref=ufo8zf