First AR Animation Creating Kit for Kids Launched
A new era of creating your own AR animation begins.
Sep 16, 2021 – Grinrise has introduced its unprecedented animation creating kit, PICK&PLAY, into the market. A special discount of up to 50 percent is currently available for all customers.
PICK&PLAY is not like the other animations. It's a special kit that offers children the experience of creating their own stories into animation. With word cards and a mobile device, anyone can become an animation director anywhere.
The word cards are composed of five categories – Character (WHO), Object (WHAT), Action (HOW), Background (WHEN and WHERE), and Sound. When a child creates a sentence by choosing a card he or she wants, the animation that fits the sentence is played through the mobile device simultaneously. Using the Character, Action, and Object cards, kids can create whatever story they want. Put together with the animation background and sound, and they can create a much higher quality video. The finished animation can be watched in AR, saved, and shared.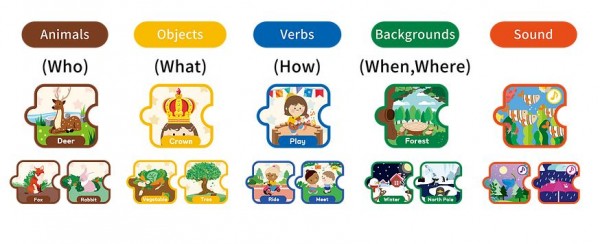 Children will be able to create and develop their very own animation stories. This stimulates children's curiosity and helps improve their storytelling skills and creativity. This product is also operated on a system that processes commands sequentially in the order of how the cards are placed, so this can be used as a coding teaching tool as well.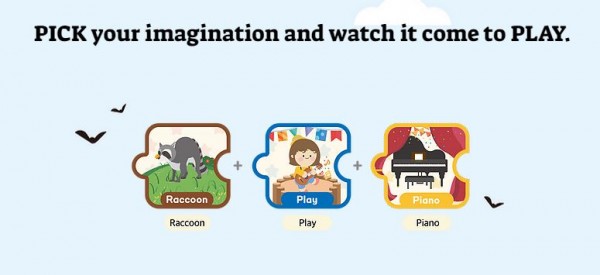 "Children are always curious. Even after a short video, they ask questions such as 'Why did the villain come back to life?' or 'Can't the main character go over there?' We developed PICK&PLAY to help unleash their unlimited imagination." Said Seung Eun Kim, Founder of Grinrise. "In line with our motives, we designed PICK&PLAY to animate any card sequence. The limitation was set only for dangerous actions that children may follow."
Kim says that Grinrise aims to develop various cultural and educational content, focusing on enriching children's minds.
For more information, visit the Grinrise website at www.grinrise.com.
Media Contact
Company Name: Grinrise
Contact Person: Andy Hong
Email: Send Email
Phone: +82 70-4038 9303
Country: South Korea
Website: www.amazon.com/dp/B097SXJGKT/