Meet Saishruthi Swaminathan an Expert in Ethical AI Making Positive Contributions to Open Source Technology and Machine Learning
Data scientist and ethical AI advocate Saishruthi Swaminathan is using her experience and expertise to promote responsible behavior in machine learning creations through her lectures, speeches, and writing
Meet Saishruthi, a professional expertise on Ethical AI, open source technology, and machine learning. The young data scientist from India also advocates for women's empowerment and participation in technology, especially in AI and ML.
Over the past years, Saishruthi has participated in several activities, events, and projects that established her as an expert and advocate in Ethical AI. From the most remote part of India to Silicon Valley, she has inspired other women with her intelligence, creativity, and passion.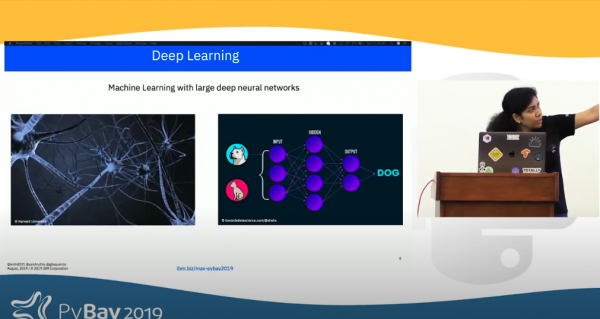 She has also participated in diversity and inclusivity events by delivering speech on discrimination mitigation in Artificial Intelligence. Her participation as chief guest at GUVI – a Guinness world record event is phenomenal. She used the platform to share her knowledge of Ethical AI and machine learning with over 600,000 individuals who came to learn to code.
Saishruthi Swaminathan is a young data scientist from India. She has B.E in electrical and electronic engineering from Sri Sairam Engineering College, Tamil Nadu, India, and MS Electrical Master's Degree in engineering from San Jose State University, USA.
She is a Technical Lead at CODAIT Machine Learning, a team within IBM. Her team builds open-source software that can be integrated and used on enterprise platforms. Her work and leadership skills have led to the creation of interesting programs that add so much value to human life, businesses, and organizations.
Machine Learning algorithms are beginning to directly impact human life by making important decisions that affect people every day. Saishruthi believes it's important to ensure these algorithms are built to respond to ethical situations ethically.
Saishruthi Swaminathan is very passionate about Ethical AI. Her deep knowledge of the subject and understanding of the concept makes her one of the top women in the world who has contributed to ethical and trusted AI. So far, she has taken part in more than 50 talks in Artificial Intelligence, enlightening professionals, students, enthusiasts, and experts.
She's a women empowerment advocate working tirelessly to help girls and women in rural areas of India access education. She writes articles and posts them on medium.com in her spare time, and many of her posts have become very popular with readers. Saishruthi also teaches AI courses on COURSERA, an online learning platform that works with authors who're experts in their fields.
For more information, please visit here.
About Saishruthi Swaminathan
Saishruthi Swaminathan is a data scientist and Ethical AI advocate. She has a master's degree in electrical engineering and leads a team of developers in IBM that create open-source programs. She's a women empowerment advocate, author, teacher, and speaker of repute.
Media Contact
Company Name: Saishruthi Swaminathan
Contact Person: Media Relations
Email: Send Email
Country: India
Website: https://www.linkedin.com/in/saishruthi-swaminathan/