FreeCast Brings The War Channel to its Free Channel Lineup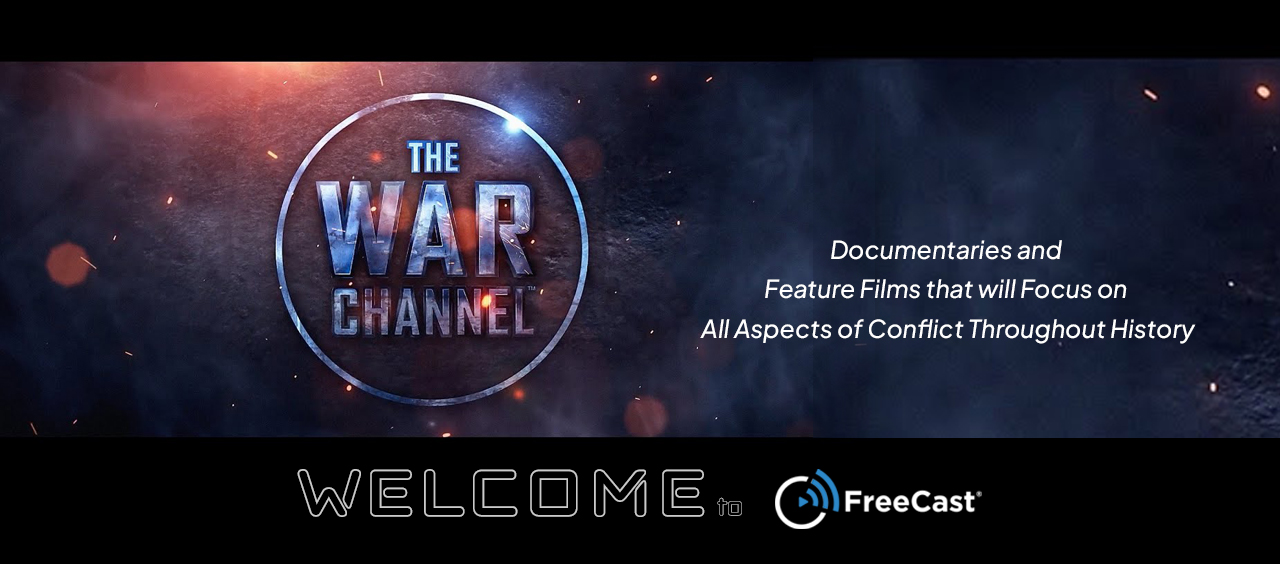 The military documentary channel from 4Digital Media is the latest FAST channel to launch on FreeCast.
FreeCast is announcing the launch of The War Channel on its free FAST channel service. The channel comes from a partnership with 4Digital Media, a prominent media outlet based in the U.K. Joining over 700 free streaming channels already available on FreeCast, The War Channel adds another interesting and educational channel to one of the world's largest lineups of free online content.
The War Channel was created with military enthusiasts in mind. It features hours of educational and documentary program from militaries and conflicts around the world and throughout history, as well as full length movies based on true events. From the American Civil War through modern day battles, the programming includes different perspectives form veterans and experts, and detailed looks at military equipment, transportation, and more.
"We at 4Digital Media are proud to team up with our colleagues at FreeCast to launch The War Channel, bringing programs from around the World into one place for the military enthusiast. From the Roman Empire to Present day our programs will not only examine the course of historic campaigns, but also the heroes (and villains), the technological advances and the ordinary foot soldier that shaped our world as it is today." said Tony Taglienti, Managing Director for 4Digital Media Limited.
Tracy West, FreeCast's Executive Vice President of Digital Content, discussed the value the channel adds to the service: "The War Channel is a great combination of interesting and educational shows and movies . For many, history and military topics are a serious hobby, and for all of us, it's so important to remember and learn from history. That gives this channel broad appeal and value to viewers across the demographic spectrum."
Media Contact
Company Name: FreeCast Inc.
Contact Person: Kevin Speedy
Email: Send Email
Phone: (407) 374-1607
Address:6901 TPC Drive Suite 200
City: Orlando
State: Florida
Country: United States
Website: https://freecast.com