Redway Battery Unveils Comprehensive Guide to LiFePO4 Marine Batteries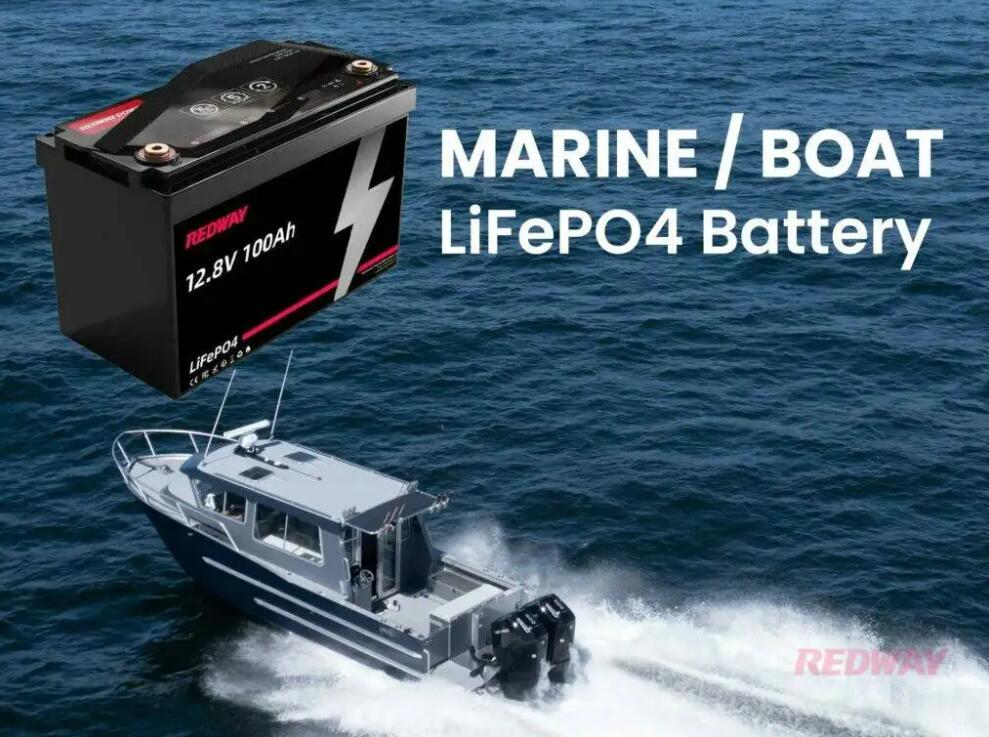 Redway Battery, a distinguished name in lithium battery manufacturing, proudly presents "The Ultimate Guide to LiFePO4 Marine Batteries." Specializing in designing, fabricating, and developing LiFePO4 Marine Batteries for OEM applications, Redway offers unparalleled support for branding businesses. Users can now customize LiFePO4 Marine Batteries with their logos, designs, sizes, and specifications through Redway's expertise.
Expert Guidance for Optimal Battery Selection
The guide is an invaluable resource for marine enthusiasts, featuring insights from Redway's battery experts to aid in selecting the best LiFePO4 Marine Battery design tailored to specific applications. The company's commitment to providing top-notch lithium battery solutions is evident, catering to diverse needs, from 12V 100Ah to 48V 100Ah, ensuring a perfect fit for various marine vessels.
The Shift from Lead-Acid to Lithium-Ion Batteries
Traditionally dominated by standard lead-acid batteries, maritime vessels are witnessing a significant shift towards lithium-ion technology. Redway Battery highlights the advantages of lithium-ion batteries over lead-acid counterparts, emphasizing their increasing popularity among boaters for their enhanced performance and various benefits.
Charging Best Practices for LiFePO4 Batteries
Redway emphasizes the importance of using lithium-compatible chargers for optimal performance. While lead acid or SLA chargers can charge LiFePO4 batteries, they are limited to 70-80% of capacity due to the higher charging voltage required by Redway's LiFePO4 technology. The guide provides crucial advice on avoiding overcharging, monitoring charge levels, and choosing the right charging environment for LiFePO4 Marine Batteries.
Ensuring Safety and Longevity
Addressing safety concerns, Redway assures users that LiFePO4 Marine Batteries are designed with unparalleled safety features. The lithium iron phosphate chemistry is non-toxic, non-corrosive, and free from heavy metals, providing a secure and reliable power source for marine applications. The inbuilt Battery Management System (BMS) microchip safeguards against overheating, overcharging, and short-circuiting, enhancing the overall safety profile of the batteries.
Maximizing Battery Life and Proper Storage
Redway provides practical tips for users to maximize the lifespan of LiFePO4 Marine Batteries, emphasizing regular topping off after each use and avoiding full discharges or overcharges. The guide also offers guidance on proper storage conditions, highlighting the importance of a cool, dry environment and regular recharging for extended storage periods.
Environmental Considerations and Recycling
With a commitment to environmental responsibility, Redway addresses concerns about battery disposal. Users are urged to follow regulations and utilize designated drop-off locations for recycling LiFePO4 Marine Batteries, ensuring responsible and eco-friendly disposal practices.
Tech Insights and Common Concerns
The guide delves into technical aspects, addressing common concerns such as the battery stopping after a high current draw, waterproofing capabilities, and the impossibility of turning off or changing the BMS board. Redway provides accessible explanations and troubleshooting tips for users.
Future Outlook and Lithium Battery Costs
The guide anticipates a shift in the cost dynamics of lithium batteries as worldwide supply increases. Redway acknowledges the current cost difference between lithium and lead-acid materials, emphasizing the potential for change in the near future.
Cold Weather Performance
Redway reassures users that LiFePO4 Marine Batteries are equipped with built-in cold weather protection, ensuring safe charging even in sub-zero temperatures.
Redway Battery invites marine enthusiasts and industry professionals to explore "The Ultimate Guide to LiFePO4 Marine Batteries" for a comprehensive understanding of cutting-edge lithium battery solutions. For further information, contact Redway Battery today at https://www.redway-tech.com/lifepo4-marine-batteries/
Media Contact
Company Name: Redway Battery Tech
Contact Person: Mr. Smith
Email: Send Email
Country: United States
Website: https://www.redway-tech.com/