Robotics Market Revenue to Reach USD 82.76 Billion by 2028 – Market Size, Share, Forecasts, & Trends Analysis Report by Mordor Intelligence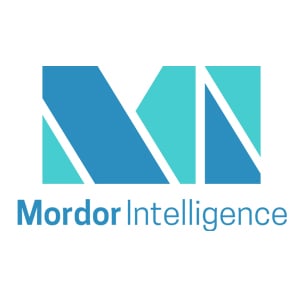 According to the latest research report titled, "Robotics Market Report (2023 – 2028)" by Mordor Intelligence, the market is estimated at USD 39.56 billion in 2023, and growing at a CAGR of 15.91% during the forecast period.
Robotics utilization of Industry 4.0 elements, such as connectivity and data, has been a key factor in the development of automation. In recent years, Siemens has established a collaboration with Google Cloud to incorporate Google Cloud data cloud and AI/ML technologies into Siemens' industrial automation solutions. In March 2022, Mitsubishi developed a robotics system that can work as fast as humans and be controlled via voice commands. The new system uses Mitsubishi Electric's Maisart AI technologies, such as high-precision speech recognition, to initiate work tasks, after which operators can fine-tune robot movements as needed.
Report Summary
Market Size (2023): USD 39.56 Billion
Market Size (2028): USD 82.76 Billion
CAGR (2023 – 2028): 15.91%
Study Period: (2023-2028)
Largest Growing Market: Asia Pacific
Fastest Growing Market: North America
Forecast Units: Value (USD Billion)
Report Scope: Market Dynamics, Revenue Forecast & Segmentation, Competitive Landscape & Recent Developments, Market Growth, Future Opportunities, and Trends
Key Market Drivers: Advent of Industry 4.0 Driving Automation, Increasing Emphasis on Safety, and Demand from the Oil & Gas Industry
Which are The Top Companies in The Robotics Market?
The robotics market is characterized by players like ABB Ltd., Yaskawa Electric Corporation, Denso Corporation, Fanuc Corporation, and Kuka AG. The market vendors are focusing on expanding their customer base across foreign countries and companies are leveraging strategic collaborative initiatives to increase market share and profitability. In October 2022, ABB launched its smallest-ever industrial robot, offering unique possibilities for faster, more flexible, and high-quality production of wearable intelligent gadgets.
Prominent players in the robotics market are:
ABB Ltd
Yaskawa Electric Corporation
Denso Corporation
Fanuc Corporation
Kuka AG
Kawasaki Heavy Industries Ltd.
Toshiba Corporation
Panasonic Corporation
Staubli International AG
Nachi Robotic Systems Inc.
Yamaha Motor Co. Ltd
Seiko Epson Corporation
Comau SpA (Stellantis N.V)
Omron Adept Technologies Inc.
Intuitive Surgical Inc.
Stryker Corporation
Other Reports that Might be of Your Interest
Service Robotics Report: The Service Robotics Market size is expected to grow from USD 50.33 billion in 2023 to USD 122.81 billion by 2028, at a CAGR of 19.53% during the forecast period (2023-2028)
Security Robots Market Report: The Security Robots Market size is estimated at USD 14 billion in 2023, and is expected to reach USD 26.11 billion by 2028, growing at a CAGR of 13.57% during the forecast period (2023-2028)
Key Highlights from the Robotics Market Report
1. Service Robotics is Expected to See a Huge Boost in the Coming Years
As medical robot systems-assisted surgeries increase, product innovation rates in the market will further increase. In August 2022, Max Super Speciality Hospital, Mohali, launched one of the most advanced technologies in India, the Da Vinci Xi Surgical Robot, at its hospital.
According to the National Institute for Occupational Safety and Health (NIOSH), healthcare workers have the most hazardous industrial jobs in the United States, with the highest number of nonfatal occupational injuries and illnesses. It is estimated that about 6,000 surgical robots perform a million operations globally.
According to the International Federation of Robotics (IFR) 2022, Robots for domestic tasks constituted the largest group of consumer robots. Almost 19 million units (+12%) were sold recently.
ANSCER Robotics, an India-based startup that developed the world's first autonomous mobile robot (AMR) "brain" to democratize robotics technology for everyone, debuted its line of AMRs for the first time at the India Warehousing Show (IWS).
Hyundai Motor Group recently unveiled the Factory Safety Service Robot, a robot for industrial site safety, and announced its pilot operation at Kia's South Korean plant.
2. Asia-Pacific is Expected to Hold a Major Market Share
The APAC market share is expected to grow significantly as robots are widely adopted in the region. South Korea and China dominate the adoption of robotics due to their large-scale adoption in the electronics and automotive manufacturing industries. The automotive industry has been expanding significantly in China, a significant player in the global automotive market. The Chinese government sees the nation's auto industry, including the auto parts industry, as one of the main pillar industries of the nation. By 2025, the Chinese central government projects that 35 million automobiles will be produced nationwide.
The Japanese government announced funding for developing eldercare robots to fill the estimated gap of around 380,000 skilled workers by 2025. In addition, by 2050, the Japanese government aims to ensure that all new cars sold in Japan will be either electric or hybrid. The country intends to offer subsidies to accelerate the private-sector development of batteries and motors for electricity-powered vehicles. This is expected to also drive the adoption of elderly care robots at their residences in the immediate future. What are the Latest Developments in the Robotics Market?
October 2023: Nvidia teamed with Segway-Ninebot to launch a robotics development platform to accelerate the development and deployment of Autonomous Mobile Robots. The Nova Carter AMR gets its mobility from Segway's RMP Lite 220 chassis and is powered by Nvidia's chips, algorithms, and sensors, with Segway handling its integration.
August 2023: ATI Industrial Automation announced that its Multi-Axis Force/Torque Sensors are compatible with FANUC's robots and Force Control Software. This collaboration opens unique possibilities for advanced automation and precision control in robotic applications.
Mordor Intelligence Report on the Robotics Market segments the market based on product type, application, and geography:
By Type (Market Size & Forecast based on Value (USD billion), 2023-2028)
By End-User (Market Size & Forecast based on Value (USD billion), 2023-2028)
End-Users of Industrial Robots
Automotive
Food & Beverage
Electronics
Other End-Users of Industrial Robots
End-Users of Service Robots
Logistics
Military and Defense
Medical and Healthcare
Other End-Users of Service Robots
By Geography (Market Size & Forecast based on Value (USD billion), 2023-2028)
North America
Europe
Asia-Pacific
Latin America
Middle East and Africa
In a nutshell, the Mordor Intelligence Market Research Report provides in-depth market insight to industry players, investors, researchers, consultants, and business strategists, looking for comprehensive details on the Robotics industry. Get a glance at the Robotics Market Report (2023 – 2028).
About Mordor Intelligence
Mordor Intelligence is a trusted partner for businesses seeking comprehensive and actionable market intelligence. Our global reach, expert team, and tailored solutions empower organizations and individuals to make informed decisions, navigate complex markets, and achieve their strategic goals.
With a team of over 550 domain experts and on-ground specialists spanning 150+ countries, Mordor Intelligence possesses a unique understanding of the global business landscape. This expertise translates into comprehensive syndicated and custom research reports covering a wide spectrum of industries, including aerospace & defense, agriculture, animal nutrition and wellness, automation, automotive, chemicals & materials, consumer goods & services, electronics, energy & power, financial services, food & beverages, healthcare, hospitality & tourism, information & communications technology, investment opportunities, and logistics.
Other Related Reports that Might be of Interest
Soft Robotics Market Report: The Soft Robotics Market size is expected to grow from USD 1.11 billion in 2023 to USD 4.86 billion by 2028, at a CAGR of 34.45% during the forecast period (2023-2028)
Robotic Sensors Market Report: The Robotic Sensors Market size is estimated at USD 615.37 million in 2023, and is expected to reach USD 932.16 million by 2028, growing at a CAGR of 8.66% during the forecast period (2023-2028)
Media Contact
Company Name: Mordor Intelligence Private Limited
Contact Person: Prateeksha Rawat
Email: Send Email
Phone: +1 617-765-2493
Address:5th Floor, Rajapushpa Summit, Nanakramguda Rd, Financial District, Gachibowli
City: Hyderabad
State: Telangana 500008
Country: India
Website: https://www.mordorintelligence.com/