Procolored Ignites Black Friday Excitement with Unmatched Deals and Exclusive VIP Rewards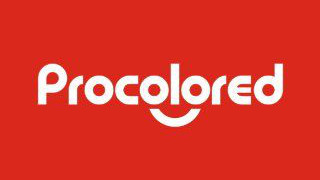 Procolored, a trailblazer in the printing technology industry, is thrilled to announce an extraordinary Black Friday promotion from November 22nd to November 28th, Eastern Standard Time (UTC-5).
New York, NY, USA – November 13, 2023 – Procolored, a trailblazer in the printing technology industry, is thrilled to announce an extraordinary Black Friday promotion from November 22nd to November 28th, Eastern Standard Time (UTC-5). This year, Procolored invites its valued customers to enjoy incredible discounts and rewards, transforming the traditional Black Friday shopping experience.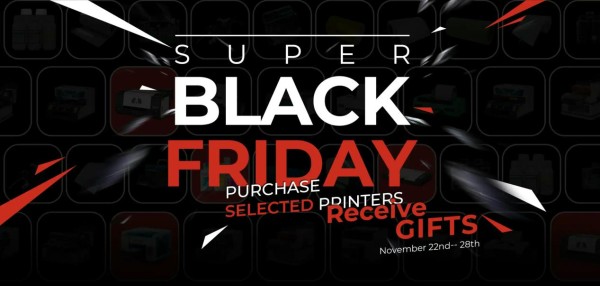 A Revolutionary Black Friday Experience
As Black Friday approaches, Procolored is set to redefine the holiday shopping season with its unparalleled offers. Customers can expect to find amazing deals on Procolored's top-of-the-line DTF printers, each accompanied by irresistible gifts:
• Buy an L1800 DTF Printer, and receive a complimentary Oven.
• Purchase a DTF-PRO Printer, and get a Shaker at half price.
• Acquire a UV DTF Mini Printer, and receive a free Printer Stand.
For those who prefer flexibility, Procolored offers a gift card of equal value in lieu of the physical gifts.
To participate in these extraordinary offers, customers simply need to subscribe to Procolored's email newsletter.
Exclusive VIP Customer Benefits
Procolored values its loyal customers and is excited to announce exclusive benefits for its VIP members. Based on their order history, VIP customers can earn a $5 gift card for every $100 spent. Becoming a VIP customer requires meeting the following criteria:
• A minimum of three cumulative orders.
• An overall order amount exceeding US$7,000.
• At least one order placed in the past 30 days.
• An active subscription to Procolored's email newsletter.
The deadline for VIP customer selection is November 28th, with the order accumulation period ending on October 28th, 2023, at 23:59 UTC-5. This includes purchases made during the Black Friday event. VIP customers can expect enhanced rewards, tracked against their unique email subscriptions. For those using multiple accounts, Procolored will count the account with the best performance.
Gift card distribution will commence from November 28th to December 1st, and the gift cards will be available for use starting December 1st.
Why Procolored Stands Out
Procolored's commitment to innovation and customer satisfaction has always been at the core of its operations. The company's range of DTF printers (also called T-shirt Printers) is designed to cater to diverse printing needs, offering unparalleled quality and efficiency. The L1800 DTF Printer, known for its high-resolution prints, the DTF-PRO Printer, celebrated for its versatility, and the compact yet powerful UV DTF Mini Printer, all reflect Procolored's dedication to excellence in printing technology.
A Testament to Innovation and Quality
Procolored views Black Friday as much more than a mere shopping event; it is a significant occasion to express gratitude to their valued customers. The exclusive offers and the VIP program are Procolored's ways of extending a heartfelt thank you to their loyal customer base for their ongoing support and trust in the company's products. Procolored's ethos extends beyond just selling products; they are committed to providing solutions that significantly enhance the printing experiences of their customers, reflecting their dedication to quality and innovation in every aspect.
In line with this vision, Procolored's dedication to innovation and quality shines through in its comprehensive service offerings. A vital component of this commitment is the local after-sales service team based in the United States, providing customers with prompt and reliable support. This local presence is a testament to Procolored's dedication to delivering seamless customer experiences and consistent, high-quality service.
Enhancing its pledge to quality, Procolored offers a generous three-year warranty on its products, reflecting the brand's confidence in their durability and performance. This extended warranty period stands as a reassurance to customers, reinforcing the reliability and excellence of Procolored's printers.
A prime example of Procolored's innovative spirit is evident in the White Ink Filtration and Circulation System featured in its printers. This system, designed to combat the challenges of white ink printing, integrates advanced stirring, circulation, and filtration processes. By improving the activity of white ink, optimizing its printing effects, and reducing the risk of printhead clogging, this system ensures consistent ink quality and extends the operational life of Procolored's direct-to-film printers. This breakthrough underscores Procolored's commitment to technological advancement and its focus on providing solutions tailored to the evolving needs of the printing industry.
About Procolored:
Procolored is an innovative leader in the printing technology industry, known for its cutting-edge solutions and commitment to customer satisfaction. With a team of experts dedicated to pushing the boundaries of printing technology, Procolored has established itself as a trusted name in the industry. The company continues to shape the future of printing with its state-of-the-art products and customer-centric approach.
For more information, visit https://www.procolored.com
Media Contact
Company Name: Procolored Inc.
Contact Person: David
Email: Send Email
Country: United States
Website: www.procolored.com