Native American Actress "Carolina Hoyos" Joins The Fight for Diversity In Hollywood
Introducing the Los Angeles-based Actress "Carolina Hoyos" who joins the fight for Diversity in Hollywood.
LOS ANGELES, CA – March 16, 2023 – Carolina Hoyos, the rising star from Los Angeles, is making waves in the film industry with her new film, "Leed The Way," now available on Amazon Prime. The film, which showcases her talent and versatility as an actress, is a testament to Carolina's commitment to breaking barriers and challenging Hollywood norms.
The film, "Lee'd the Way" directed by Richard L. Anderson, stars Richard L. Anderson, Patrick Lee (Simon Twu) an autistic man running for president of the United States who joins forces with a Native American woman Celeste Seedlinsun (Carolina Hoyos) to find solutions for the country's problems.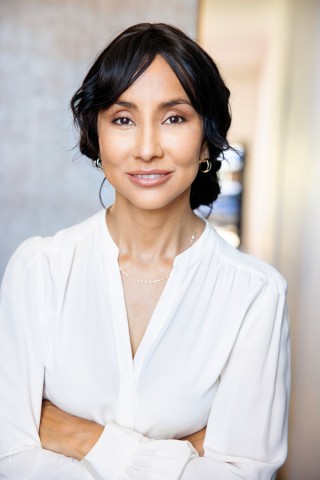 "I'm excited to be part of a film that promotes diversity and positively depicts indigenous characters." Hoyos, also a singer-songwriter, said, "For me playing a strong, intelligent, and driven woman who also happened to be indigenous was genuinely inspiring and a welcome change to the stereotypical roles."
Carolina's film is not only a triumph for her as an actress, but it also represents a turning point in the way Native American representation is changing in Hollywood. For too long, Native American actors and actresses have been underrepresented and misrepresented in the film industry. But with the release of Carolina's film and the efforts of other trailblazers, that is finally starting to change.
Carolina's film is a call to action, a reminder that representation matters, and an invitation to audiences everywhere to celebrate the diversity of cultures and experiences that make up our world. It is a story of hope, resilience, and the power of self-discovery.
With her talent and determination, Carolina Hoyos is leading the way for a new generation of Native American actors and actresses in Hollywood. Don't miss your chance to see this film and to join Carolina in celebrating the changing landscape of Native American representation in Hollywood.
The film is now available on Amazon Prime and ready for audiences everywhere to stream and enjoy. Get ready to be inspired by Carolina Hoyos and her powerful performance.
Media Contact
Company Name: Breaker PR
Contact Person: Dita Dimone
Email: Send Email
Phone: (213) 650-7300
Country: United States
Website: https://www.facebook.com/breakerprllc/