Studio D Contract Finishes to Host the B.A.D Bunny Business Mixer
Leading Minority, Woman-Owned Los Angeles base Benjamin Moore paint store, Studio D Contract Finishes, announces plans for B.A.D Bunny Business Mixer, a 3rd Saturday Presentation to unveil the opportunities in construction and real estate business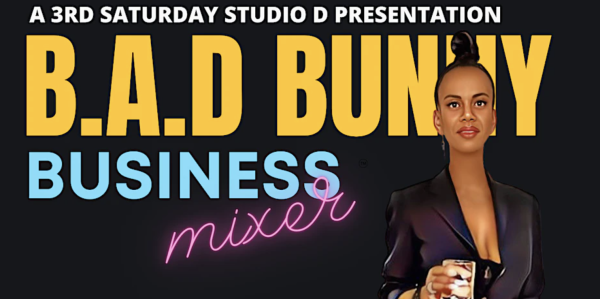 The team at Studio D Contract Finishes recently announced plans for the B.A.D Bunny Business Mixer – Beginnings – Assets – Deeds. The free event is scheduled to be held on January 21, 2023, featuring informative activities to share resources and opportunities in the construction industry. The 3rd Saturday Presentation aims to help emerging and established entrepreneurs, realtors and contractors to put on their creative caps and explore the construction industry to the fullest.
"Just like the hare, we can #manifest our mission by taking action that leads to meaningful profits and greater assets. With your ingenuity and knowledge of real estate and #construction plus guidance from some organizational #masterminds, you can create more substantial opportunities within your business starting now!"
The construction industry is dynamic and has continued to evolve over the past decades, as consumers – residential and commercial, seek more ways of meeting their needs. However, different stakeholders in the construction industry sometimes find it difficult to navigate the market and expand their reach. Consequently, Studio D Contract Finishes is hosting the B.A.D Bunny Business Mixer to help business owners take the next step and become a force.
The B.A.D Bunny Business Mixer offers capacity building featuring industry experts and best practices. To be held on January 21, 2023 from 4pm to 8pm at Studio D 2937 East 4th Street, Los Angeles, California, 90033. The event will include next-level networking, 90-day profit planning, and CEO panel discussion, as well as other resources available to entrepreneurs.
To learn more about the B.A.D Bunny Business Mixer and get tickets to the event, visit – https://www.eventbrite.com/e/504142733487.
For more information about Studio D Contract Finishes and the range of top-notch interior and exterior paints and high performance coatings solutions offered, visit – https://www.studiodcontract.com/. Studio D Contract Finishes can also be found across several social media platforms, including LinkedIn, Facebook, and Instagram.
Media Contact
Company Name: Studio D Contract Finishes
Contact Person: Ronda Jackson
Email: Send Email
Address:2937 East 4th Street
City: Los Angeles
State: CA 90033
Country: United States
Website: https://www.studiodcontract.com/