Marketing Monsters Academy Announces Enrollment into its Training Academy Designed to Empower and Equip Introvert Women Coaches, Consultants, and Virtual Assistants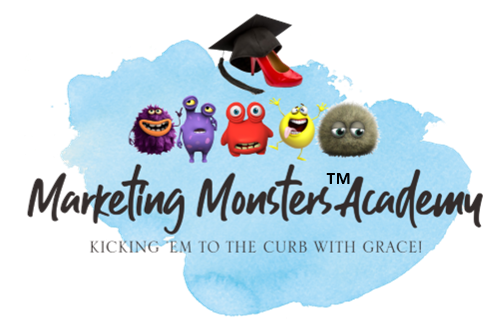 Marketing Monsters Academy will be enrolling Introvert women coaches, consultants, and virtual assistants who want to grow their business through proven business and marketing strategies starting in January 2023
Starting and growing an online coaching, consulting, or virtual assistance business as an Introvert can be a challenge. Trying to force extroverted marketing strategies in one's business growth plans may not attract ideal clients but it will repel them. This is why for Introvert business owners, the process of starting, growing, and managing a business to complete profitability is quite an uphill task. For Introvert women coaches, consultants, and VAs, the Marketing Monsters Academy was established as a learning membership community to provide resources, growth hacks, and marketing strategies for sustainable growth and development.
Over the years, Kim Gray, founder of Marketing Monsters Academy has helped train Introvert female business owners to scale their businesses and influence more lives. Kim Gray is an ICF Certified Marketing Coach and as an introvert herself, Kim has repeatedly achieved success implementing the business strategies she teaches and they have proven to work for all who want to grow their business without using ineffective extroverted marketing strategies.
Today, Kim Gray is pleased to announce that enrollment into the Marketing Monsters Academy is scheduled for January 2023 and only 20 seats are available. The January 2023 cohort is an exclusive and unique opportunity for Introvert coaches, consultants, and VAs to join the community and learn the ropes about 'growth beyond thriving' from an expert with years of consistent success.
Speaking about the Marketing Monsters Academy January 2023 cohort, Kim Gray had this to say, "As an Introvert myself, I love working with Introvert coaches, consultants, and virtual assistants who shy away from marketing and networking because of having 'monsters' under the bed. Within the walls of the Marketing Monsters Academy, they find a community built by Introverts, about Introverts, to serve Introverts. Our mission is to empower with knowledge, experiential learning, coaching, and peer accountability in order to move forward without compromising the quiet soul."
The Marketing Monsters Academy is a robust business growth membership community that is ideal for the Introvert woman coach, consultant, or virtual assistant who has been in business over 3 years and is ready to step outside her comfort zone to make a bigger impact and influence more lives. Kim Gray has onboarded an excellent team of collaborators and service vendors of Certified Coaches, Consultants, and Virtual Assistants including:
● Tilda Whitaker-Bailey — the Coach's Mentor
● Patrenia Werts Onuoha — the MOre JOy Coach
● Jay Black — the Funnel Designer Expert
● Sheila Edens-Brown — the Digital Marketing Coach
● Sandra Hill — the Writing Coach
● Therese Winters — the Back Office Diva
Through this team of amazing fempreneurs and introvert business leaders, the Marketing Monsters Academy program is one that every introvert business owner must not miss. Annual Membership includes a customized curriculum, a guidance coach, along with opportunities for one-on-one coaching, 'Monster' peer coaching, laser coaching, business support management, masterclass series, mastermind, service packages and coaching paid for through a Monster Cash account. Doors are open now and limited slots are available for the January cohort.
To learn more about how the Marketing Monsters Academy can benefit your business and to claim a spot in our January cohort, visit https://marketingmonstersacademy.com/january-cohort.
Media Contact
Company Name: Y2Grays & Company, Inc.
Contact Person: Kim Gray
Email: Send Email
Phone: 910-578-5487
Country: United States
Website: https://marketingmonstersacademy.com