OnlineBookClub President, Scott Hughes, Names The Magician's Secret May 2023 Book of the Month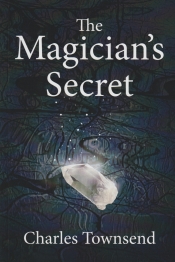 Founder and President of OnlineBookClub, Scott Hughes, announces the selection of Charles Townsend's "The Magician's Secret" as May 2023 Book of the Month
OnlineBookClub has grown to become one of the largest online communities of book lovers, with over three million members in different parts of the world. In a related development, OnlineBookClub Creator and President, Scott Hughes, recently announced that The Magician's Secret by Charles Townsend has been selected as the book of the month for May 2023.
The reading culture has evolved over the years, with technological advancements and the emergence of different output formats as well as platforms changing the way people access their favorite content. One cannot also dispute the seeming unfortunate decline in reading habits across the globe. However, Scott Hughes of OnlineBookClub has contributed immensely in changing this narrative over the past decadeby creating a platform to bring book lovers across genres together to offer a growing community to encourage more readers worldwide.
The Book of the Month recognition has become increasingly popular in the OnlineBookClub community, with members looking forward to the announcement, which often guides their choice of books. May 2023 Book of the Month, The Magician's Secret is a sci-fi novel by Charles Townsend. Published on December 8, 2021, the fantasy novel chronicles the experience of Practical Joker Delvin and the series of events that follow the inheritance of a murdered magician's magic tricks. The Magician's Secret takes readers on a rollercoaster, suspense-filled narration that explores the possibility of Delvin's performance being real magic or just tricks. It also looks at how the magician tries to navigate his way through several problems that surface following Princess Jarla's discovery of his works.
The Magician's Secret is available on different platforms in Kindle format amid rave reviews from readers across the globe. "Excellent read! Starts with a bang and the pace keeps up the whole way through! Lots of twists and turns to keep you on your toes! Loved Delvin's mischievous character! I look forward to seeing where the story goes in the next book!" – Alice Scott.
For further information about The Magician's Secret and thousand other books featured on OnlineBookClub, visit – https://onlinebookclub.org/. OnlineBookClub can also be found on the social media space where it continues to grow its online community, including Facebook, Twitter and Instagram.
Media Contact
Company Name: OnlineBookClub
Contact Person: Media Team
Email: Send Email
Phone: (860) 327-5260?
Country: United States
Website: https://onlinebookclub.org/