99Krypto Offering Quicker Payments In 45 Fiat Currencies Solving Long Standing Liquidity Issues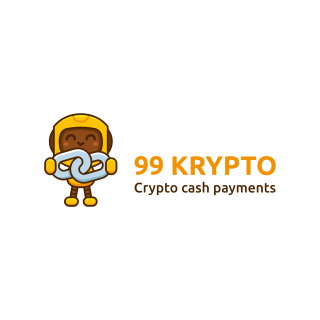 Dubbed as western union for crypto, the most awaited pre-sale of 99Krypto token is going to be launched shortly. The platform is available with robust security measures designed to allow crypto owners to liquidate in under 24 hours.
With a goal of continuously expanding to other regions, 99Krypto is happy to announce that it will now be active in 60 nations. The portal serves as a one-stop shop for all types of cryptocurrency owners who want to exchange their holdings for fiat money or make a direct purchase.
The project, which began in December 2021, is scheduled to debut in December 2022. With its revolutionary platform and some of the most cutting-edge features, such as unbreakable security and quick crypto-to-cash withdrawals in 45 fiat currencies for 30 crypto assets and 1000 dealers across 60 countries, 99Krypto is poised to upend the cryptocurrency market.
Despite being a relatively young player on the market, Vanitha, the founder, has more than 18 years of finance-IT experience.
Some of the big banks she has worked with are Standard Chartered Bank and Bank of America.
Vanitha and the team created 99Krypto to address the two main issues of liquidity and transaction simplicity, and they do it by using the ground-breaking Peer to Dealer connection.
Dealing is an easy procedure. A dealer who has signed up for the 99Krypto platform will assist anyone wishing to complete a transaction. In the words of one of the officials, "Since 99Krypto prioritizes quality above quantity, we have a fixed supply of only 20 million tokens. We firmly believe that accelerating business expansion will ultimately result in an increase in the token value."
99Krypto is available with multiple use cases as it will allow customers to save a substantial amount in transaction fees by using 99Krypto tokens for escrow and payment services, eventually leading to demand and use cases for the tokens. Every transaction fee will be used to purchase 99k tokens from the market in order to pay the dealers, which will maintain the reserves and maintain the token's demand.
However, the representatives from 99Krypto also made it clear that in order to join as a dealer, they have to apply or contact them through the website, and to accept transaction orders, all dealers would have to buy 99k tokens on the open market and deposit them with the platform as a security for accepting the transactions.
Customers will also have the option of paying transaction costs using 99k tokens, which will enable them to lower their transaction fees. This will create a situation where dealers, owners of cryptocurrencies, and the 99Krypto platform itself all stand to benefit.
Believing in quality rather than quantity, 99Krypto also has plans for pre-sale, which will be launched in Pink Sale finance. In order to purchase these tokens, buyers would need to have BNB tokens in their wallets. Customers will also stand to receive a certain number of tokens for each BNB through a fair launch where customers will be paying the same price. However, this information is yet to be confirmed by the 99Krypto officials.
To know more about 99Krypto or to use their services, read their whitepaper or visit their website.
Interested customers can also follow them on twitter at https://twitter.com/99krypto_com?s=09
Watch Video
Media Contact
Company Name: 99Krypto
Contact Person: Vanitha
Email: Send Email
Country: United States
Website: www.99krypto.com