Ukrainian Born Immigrant, Vasilisa Ortuño, Helps Women Improve Their Appearance & Self Confidence With Microblading Treatment Services
The professional aesthetician runs a beauty clinic where women can conveniently access the best microblading and permanent makeup treatment, including permanent eyebrows, eyeliners, and lip color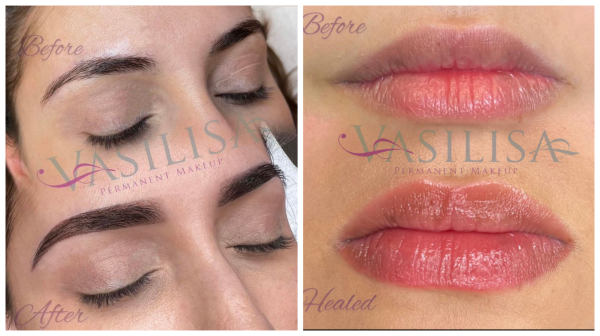 June 10, 2022 – Vasilisa Ortuño is making it easier for more women to access professional microblading treatment services through her beauty clinic based in Houston.
The Ukrainian-born immigrant is an internationally certified permanent makeup professional, with an impressive clientele that includes top executives and celebrities in Houston.
To the uninitiated, microblading is a treatment where a technician tattoos eyebrows onto a patient's face – using a small tool with nine tiny blades, to create perfectly shaped eyebrows that last forever.
Innovative treatments such as microblading and other similar noninvasive permanent makeup procedures, help women improve their appearance and boost their self-confidence.
Using industry-leading tools and state-of-the-art equipment, Vasilisa helps her clients to create stunning looks that reflect their desires, while still highlighting their natural beauty to the fullest.
The professional aesthetician insists that she is dedicated to helping others achieve the looks of their dreams, and holds herself to the highest standards of excellence, with premium customer service and quality as her governing principles.
"I started my microblading and permanent makeup business to help more women showcase their beauty and improve their self-confidence. Helping women achieve their dreams has always been a passion for me and I look forward to sharing that passion with you whenever you visit."
With over 12 years of experience under her belt, as well as a diligent team of customer service reps, Vasilisa promises all prospective clients a truly premium service that will have them looking their best, always.
Anyone interested in learning more about Vasilisa's services can reach out to the professional aesthetician via the contact info below.
Instagram: https://instagram.com/vasilisa.makeup
Facebook: https://www.facebook.com/vasilisamakeup/
Media Contact
Contact Person: Vasilisa Ortuño
Email: Send Email
Address:3400 Bissonnet St Suite 255
City: Houston
State: TX 77005
Country: United States
Website: http://www.vasilisamakeup.com/