LaPad provides a platform that offers the highest quality and most reliable projects to users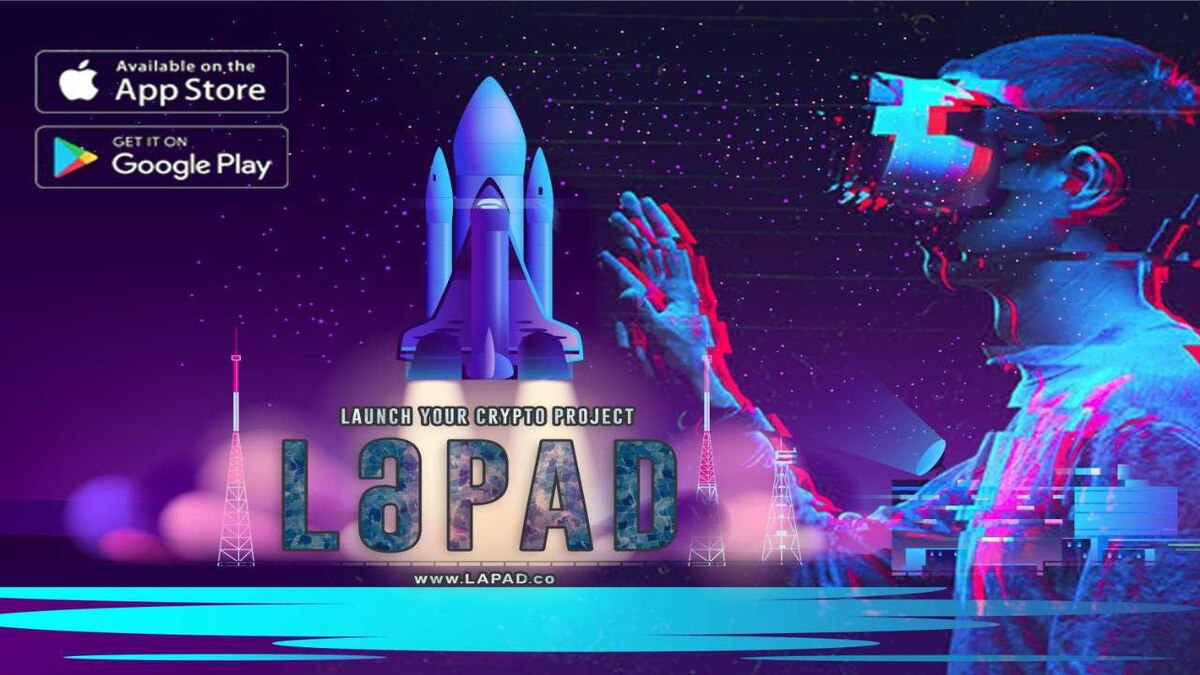 LaPAD is a launchpad platform that provides solutions to cryptocurrency and blockchain projects that have a good concept but do not have a strategy for success. They select branding, marketing, and launching projects to find the best advantages and provide consulting solutions.
LaPad provides a platform in the crypto ecosystem that aims to deliver value-added crypto projects to crypto users. Its primary purpose is to protect the investor's funds by offering KYC-verified projects to crypto users.
LaPad's aim is not to present many projects to crypto users. Their goal is to offer only quality and trusted crypto projects to crypto users and add value to the crypto ecosystem.
LaPad social media platforms are one of the cornerstones of the LaPadproject. They periodically distribute valuable cryptocurrencies to their users as gifts.
Recently, many crypto projects have been included in the crypto ecosystem. In some crypto projects, users were victimized by the project owners. LaPad provides a platform that has emerged to offer the highest quality and most reliable projects to users. LaPad's primary goal is of course to offer projects that are KYC verified or supported by large reliable companies.
LaPAD runs on 3 main systems
List quality projects
Bringing project owners and investors together with Ama events
To protect project owners and investor funds with the right marketing strategy.
In addition, the purpose of LaPAD's establishment is to support crypto project operators with insufficient experience and skills as operating partners and to provide the highest return and safety to investors in the market. LaPAD is a company specializing in financial marketing, online E-commerce, multi-chain cryptocurrency wallet, and blockchain project development.
LaPAD's platform makes it easy for new project teams to secure resources to launch projects quickly and easily, and all procedures and rules are disclosed and performed transparently and fairly to participants. It also provides the right for participants to exercise their decision-making rights in the operation of the project.
LaPAD uses the most reliable advertising solution, cryptocurrency launching platform, and Airdrop community to induce many exposures in the fastest time to more than 3 million databases at the same time, allowing investors and operators to quickly verify each other.
In addition, by developing LaPAD Token and LaPAD Reward Token on their own, it is a launchpad platform such as client rewards, equity participation, and corporate value enhancement. Platform users, investors, developers, and platform operators alike build a virtuous cycle to explore the blockchain through community participation. Their aim in particular, along with the blockchain launchpad, they plan to provide various functions and services such as wallet, DEX, NFT, and stable swap.
Through the launch of this project, LaPAD is expected to create various collaborative synergies not only in the launchpad but also in all areas of the blockchain field.
Media Contact
Company Name: LaPAD
Contact Person: Heewoo Yang
Email: Send Email
Country: Korea
Website: http://www.lapad.co/