Meyhomes Capital Phu Quoc Become Pioneers of Tourism and Economic Development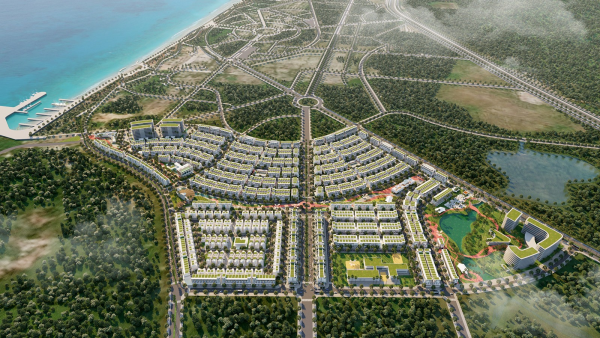 Based in Vietnam, Meyhomes Capital Phu Quoc is an exotic location, surrounded by nature, historical sites, primeval forests, and the Bai Truong beach. Today, it is considered the most beautiful site in Phu Quoc, thanks to the inclusive investment of Tan a Dai Thanh Group.
This beautiful site is all set to become the hub of a smart and ecological urban area. Its effect has spread beyond Phu Quoc Pearl Island to all parts of the country. Tourists travel here to experience the colorful life of this beautiful tropical island paradise. Meyhomes Capital provides the natural scenery of the tropics, culture, cuisine, entertainment, and colorful indigenous life to all who visit. It brings together the destination and culture to provide tourists with a once-in-a-lifetime experience.
"We feel fortunate to be located in 6% of the total land area granted permanent ownership in Phu Quoc. This is great potential when the land fund in Ngoc Island is not much, which brings the best investment opportunity ever. Owning a property with a long term for yourself and for your family; an inherited legacy with sustainable sublimation values ​​over time", says a spokesperson for Meyhomes Capital.
At Meyhomes Capital, a group of investors comes together with insight and a long-term vision. People from all over the world rush here to trade in tourism and resort products and services, providing world-class services for the tourists.
"With a strong vision and attitude, Meyland has decided to invest and develop Meyhomes Capital into a 5-star standard urban area. In the future, this will be the new economic and living center of Phu Quoc. Come experience the colorful life in the tropical island city of Meyhomes Capital Phu Quoc", says a spokesperson for Meyhomes Capital.
Meyhomes Capital Phu Quoc has ownership of the central location of projects in Bai Truong and South Phu Quoc including, Bai Truong, Bai Kem, Bai Sao, Hon Thom Cable Car. This project has helped connect with the Bai Truong coastal road, planning an area of ​​66m wide from the average and a long sea edge of 10.68km. It offers perfect access not only to residents but also to domestic and international tourists.
Media Contact
Company Name: MeyLand | Meyhomes Capital Phú Quoc
Contact Person: Media Relations
Email: Send Email
Country: Vietnam
Website: https://meyhomescapitalphuquoc.vn/