Tiki Cultures Announces Partnership with Donkey Technologies to Create Software Solution for Businesses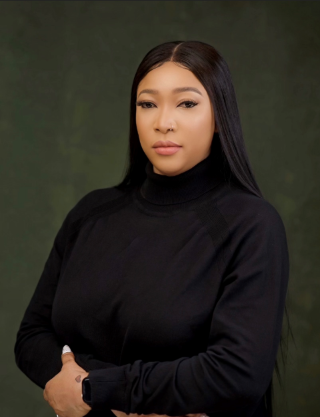 The partnership is aimed at providing a Point of Sale (POS) Inventory Management Software that would help businesses perform documentation management effectively
For businesses – small or large – everything is important, especially documentation of any kind. The growth and sustainability of every business is, to a large extent, dependent on proper documentation. While businesses try to provide top-quality services for their customers, documentation of POS inventory may be a pain in the neck.
Tiki Cultures Entertainment & Lifestyle has announced the launch of Juvangee, a POS Inventory Management Software designed to take the hassle off the documentation of POS transactions and help businesses focus on other profitable aspects of their activities. As part of steps to create Juvangee and ensure it is functional, Tiki Cultures has entered a partnership with Donkey Technologies, an IT solutions company.
"Every business needs our software regardless of size. It does time-consuming tasks in a moment and automates the regular tasks. The internet is full of many options to choose from, but they are mostly clumsy with features that are difficult to understand," commented CEO of Tiki Cultures, Adenike Isi Adeeko who doubles as a Founding Partner at Donkey Technologies.
Juvangee provides businesses with the software tools they need to automate inventory and documentation management. With this new app, businesses can process customer sales, track product or stock levels, ring sales, count inventory, and provide basic reports on POS transactions.
"At Donkey Technologies, we are dedicated to resolving one of the many problems companies and brand's face. Our new software, Juvangee is well-structured to work seamlessly. And being a cut above the others, it can boost up your business and take it to the next level," Mrs. Adenike Isi Adeeko added.
The new Juvangee POS Inventory Management Software by Tiki Cultures and Donkey Technologies ensures business executives, managers, and leaders would no longer worry about forgotten paperwork and the hassle of maintaining transaction documentation because the system does it all. Businesses can improve efficiency and accuracy with Juvangee's easy-to-use and fully customizable inventory management software.
About Donkey Technologies
Donkey Technologies is a company dedicated to finding innovative solutions and providing great services. The company examines what organizations are doing to stay relevant and competitive in this fast-paced world, and which ones are doing it best.
In the heart of Abuja along 35 Ademola Adetokunbo Crescent, Wuse 2, Donkey Technologies specializes in web development, game development, app design, content marketing, social media marketing, and software development.
For more information, please visit https://donkeytechnologies.com/.
Media Contact
Company Name: Donkey Technologies
Contact Person: Ogbebor Eseosa Martins
Email: Send Email
Phone: +2349030002315
Country: Nigeria
Website: http://www.donkeytechnologies.com/