Valeria Landivar Shares Tips for Building a Successful Online Business
Social media strategist and content creator, Valeria Landivar, shares her wealth of knowledge on online businesses with the world as she continues in her women empowerment campaign
Valeria Landivar is staying true to her goal of helping people of all age groups and businesses across different industries to reach their target goal as she delivers surefire tips to helping business owners grow their presence on the internet. In a related development, the provider of web strategy services in Quebec has championed women's empowerment across different platforms with the goal of helping to improve the economic situation of women of all ages.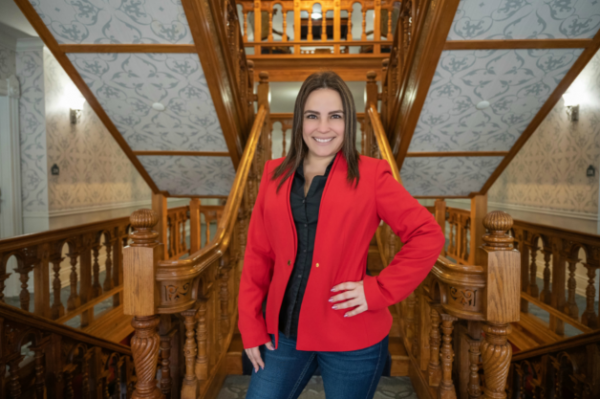 "Nobody decides your future, you decide what you achieve. Set goals, take action and be disciplined, you will achieve great things," said Valeria Landivar.
Millions of people in different parts of the world struggle to meet their goals, financially and in other aspects of life. Women have unfortunately remained one of the worst-hit set of people over the years. The Covid-19 pandemic has not particularly helped the situation, with the crisis undoubtedly exacerbating the issue. Consequently, it has become imperative for experts and institutions to deliver solutions to provide some sort of succor to women. However, many of the available resources are seemingly abstract, which is where Valeria Landivar is looking to make a change via the tons of resources delivered via her website and other online platforms.
As one of the world's leading social media thought leaders, Valeria has built a reputation for providing solutions specifically suited for each client, with her multilingual capability setting her apart from other service providers. As a digital strategist, Valeria offers media strategy, strategic planning, web marketing, and result analysis. She also provides content creation services, such as social media content, articles, and blog posts.
Valeria Landivar has particularly stood out for her training services, digging into her wealth of experience and sharing her knowledge through social media trainings, digital marketing conferences and workshops, all delivered in three international languages.
For more information about Valeria Landivar and the plethora of resources and services offered, visit – https://valerialandivar.com. Valeria can also be found across several social media platforms, including Facebook, Twitter, and LinkedIn.
About Valeria Landivar
Valeria Landivar is a professional communications and marketing expert with over 20 years of experience. In 2010, she started her Web Strategy services business in Quebec and has since being giving tailor-made conferences, training and consultations in three international languages.
Media Contact
Company Name: Valeria Landivar
Contact Person: Media Relations
Email: Send Email
Country: Canada
Website: https://valerialandivar.ca