30X To Run Inaugural U.S. Focused Korean Startup Accelerator
Leading global technology advisory firm, 30X, selected to run the Korea Institute of Startup and Entrepreneurship Development (KISED) program for Korean startups seeking globalization and U.S.-based investors
The emergence of 30X as a leading boutique technology advisory firm was reinforced after the company's latest initiative – its 30X Global Accelerator Program – was selected as the U.S. accelerator for the newly launched Startup Fundraising Acceleration Program by the Korea Institute of Startup and Entrepreneurship Development (KISED), the largest division within the Korean government's Ministry of SMEs and Startups (MSS).
The KISED program is designed in line with the institution's goal of exporting Korean technology globally by offering programming focused on customer discovery, business model validation, business development, global fundraising, and investor relations.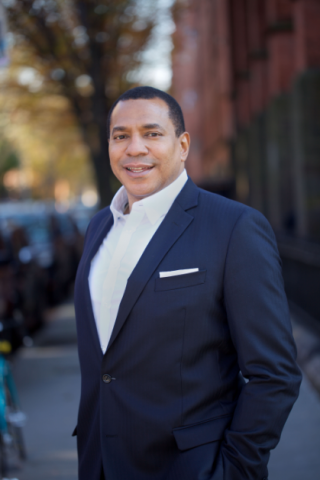 Kent Lucas, Founding Partner of 30X
"We're truly excited about this inaugural accelerator program focused on bringing some of our top and most promising startups to U.S. investors and the U.S. market," said Edward Lee, Director of the KISED program. "30X was selected for their impressive success in supporting global startups, their understanding of the Korean technology ecosystem, and the customized programming they put together for this accelerator."
The three-month virtual program, as managed by 30X, consists of intensive online curriculum and 1-on-1 engagement, providing each startup team with a mentor and at least one 30X executive working closely with them. The customized curriculum focuses on preparing and accelerating the companies for U.S. markets and for fundraising targeted at the U.S. and other non-Korean venture capital investors.
"This inaugural KISED program attracted a wide array of companies resulting in a competitive application and review process," said Kent Lucas Founding Partner of 30X and Director of its Global Acceleration Program.
After the review of close to 60 applicants, the 30X team met the 20 semi-finalists 1-on-1 in Seoul, Korea, ultimately choosing the final 10 for the program. Kent continued: "We were impressed by the overall quality of the technologies and teams as we tried to choose companies that were ready to expand in the U.S. or who we believed would best appeal to U.S. investors."
The ten companies chosen are quite diverse, covering various stages and sectors, using different technologies, and solving a wide range of problems. The winning startups are:
Adriel (MarTech), AIZEN Global (FinTech), DSLAB GLOBAL Inc. (Click AI) (AI Solutions), Farmskin (Beauty/Wellness), IM Technology (Materials/Manufacturing), KBioLab Co., Ltd. (Beauty/Wellness), LUPIN COMPANY INC. (Hernine) (Beauty), Plasmapp Co. Ltd. (Medical Equipment), Telofarm Inc. (AgTech), VisualCamp (EdTech)
The accelerator program culminates with a Demo Day scheduled for December 8th at 5 pm EST/2 pm PST.
For more information about 30X and their Global Accelerator Program, please visit – www.30xpartners.com.
About 30X LLC
30X LLC is a global tech advisory firm that partners with exceptional teams and organizations to provide trusted advice and intelligence regarding growth, disruption, and innovation. ​The 30X Global Acceleration Program empowers select entrepreneurs with indispensable knowledge and resources to accelerate their company's growth and access to capital. ​
​About KISED
Korea Institute of Startup and Entrepreneurship Development (KISED) is a public institution under South Korea's Ministry of SMEs and Startups that offers various forms of support for aspiring startups and support for South Korean businesses to expand globally.
Media Contact
Company Name: 30xpartners
Contact Person: Susan Park
Email: Send Email
Phone: +1 917 991 2209
Address:1111 Lincoln Road, Suite 500
City: Miami Beach
State: FL 33139
Country: United States
Website: http://www.30xpartners.com/