Twisting Further into Darkness is a Hair-Raising Collection Of Horror Short Stories That Will Make One's Skin Crawl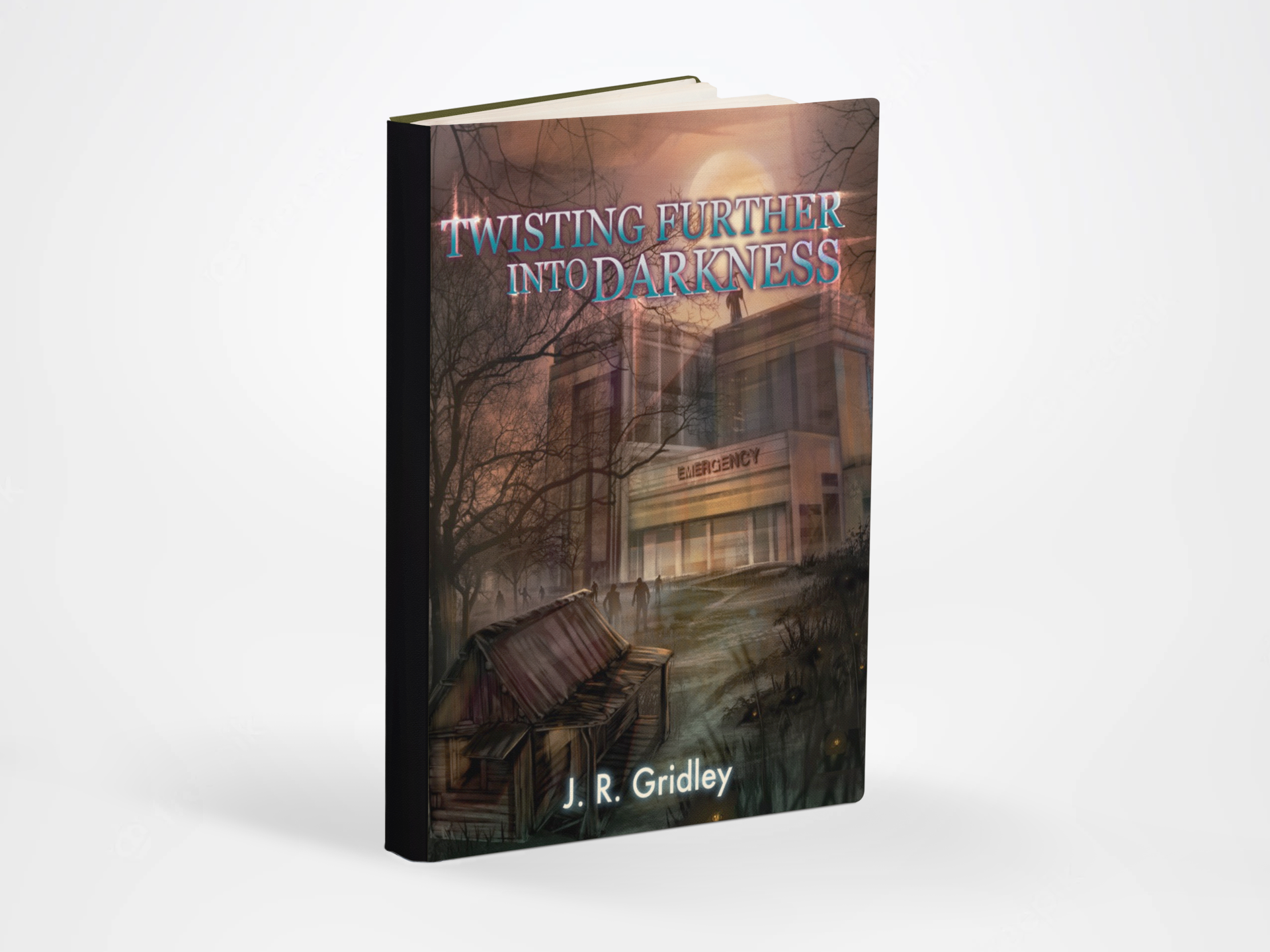 J.R. Gridley's, Twisting Further into Darkness is a collection of five haunting stories that connect masterfully to create something greater than the sum of its parts.
Twisting Further into Darkness is a collection of five interconnected short stories and novellas, each taking place in a single town and connected by a common thread. Whether it's teenagers being chased through the woods by a vicious monster, a serial killer who is confronted by his dark past, or a pharmaceutical CEO who is visited by a mysterious woman who presents him with a choice, this horror anthology brings together a number of subgenres that collide to tell a cohesive story about the atrocities of monsters and humans alike. Each story has its own set of unfortunate characters and a uniquely bone chilling villain, but the connection between them hangs in the air, just waiting to be discovered. In the end, survival is not guaranteed.
"I used my love of the horror, thriller, neo noir genres to craft believable characters and five stories that can be read independently or as a collection," says author J.R. Gridley. A multiple award-winning author, Gridley specializes in writing stories with elements of supernatural horror, slasher horror, psychological thriller, and more. With varying plots and each changing situation, Gridley finds new ways to demonstrate his command over tone, theme and characterization. If not for the satisfying manner in which he brings each of these stories together, you might think he was just flexing his literary chops and proclaiming that, no matter which flavor of horror you prefer, he is up to the task and ready to deliver. "I wrote the book to entertain people, and as long as someone enjoyed what I wrote I would consider that a job well done."
Each story is as disparate from the others as it could possibly be, and yet the book feels whole. The one stylistic quality that recurs throughout the collection is spellbinding urgency. Tale after tale, Gridley doesn't waste any time getting right into the action. One of the book's standout features is its use of perspective to create a sense of all-encompassing dread. Each story employs a different narrator to communicate the events of a different night of mayhem, and yet the reader walks away with the same uneasy knot in their stomach each time. The characters are different, as are the circumstances, but they each kick and scream their way, towards a similar moment; everything in between just goes to show that Gridley understands what makes us tick and, certainly, what makes us squirm.
The book has received positive reviews from some of the most well-renowned literary organizations, authors, and reviewers around the world. Book reviewer Nicholus Schroeder writes, "It had me hooked from the get-go as each story was engaging and each had great moments of unnerving horror. The revelation of the connection between each story was also really well done and very satisfying." In addition, reviewer Pikasho Deka writes, "Author J.R. Gridley combines several different elements from the horror genre to create a tantalizing anthology that feels unique, authentic, and thoroughly captivating to read. If you're a fan of the horror genre, I couldn't recommend Twisting Further into Darkness more."
J.R. Gridley's Twisting Further into Darkness is an absolute must read; each of its five sinister stories offers something unique, but all roads lead to the same splendid, bloody destination. Available for sale on Amazon, readers who enjoy horror fiction and dark thrillers are encouraged to purchase their copy today: https://www.amazon.com/gp/aw/d/B09NKMFDL6/
About the Author
I am an author from Iowa who has always put everything I am capable of into my writing. I have written a few movie scripts, one of which brought me a first place win in a script writing competition. Two of my books, "The Land of Eternal Rain," and, "Twisting Darkness," received 5 star awards from review sites, and my most recent book, "Twisting Further into Darkness," received a second place award from The Bookfests, spring 2022 contest.
I love creating stories and endeavor to focus solely on great storytelling, and keeping whatever personal beliefs I may hold out of my books since they shouldn't have any relevance to the story unless I am writing a book or movie script on that particular subject.
The only thing I hope for is that people enjoy reading my books as much as I enjoy writing them. To learn more, please visit: https://www.theworldsofjrgridley.com/
Connect with J.R. Gridley on Social Media
https://twitter.com/talesofryanfost
https://www.instagram.com/j.r.gridley/
https://www.facebook.com/JRGridley
Media Contact
Company Name: Author News Network
Contact Person: Media Relations
Email: Send Email
Country: United States
Website: authornewsnetwork.com