Hema Lakkaraju Releases Guide To Help Health Practitioners Efficiently Manage Patient Data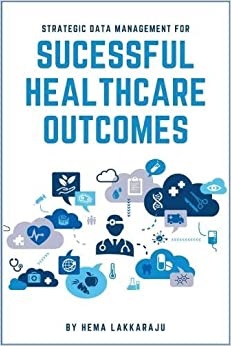 The new book is titled Strategic Data Management for Successful Healthcare Outcomes and is currently available for purchase on Amazon
December 28th, 2021 – Hema Lakkaraju is delighted to announce the launch of his new book titled Strategic Data Management for Successful Healthcare Outcomes. The recent publication by the author was written to expertly help health care professionals efficiently navigate the complex challenges posed by a digital healthcare system.
According to Hema Lakkaraju, the continued reliance on technology to solve most of the world's problems presents its own set of unique challenges in the health care sector. Digital data collection gathers so much information that soon overwhelms even the most committed of practitioners and makes it somewhat difficult to efficiently manage patients while still maintaining all the ethics of the profession.
Through his book, Hema Lakkaraju promises to guide readers on steps and strategies for successful healthcare data management they can employ to build better patient care practices. The 117-page book artfully traverses the application of tech across the healthcare landscape and offers tips through which readers can improve their businesses.
Published by Business Expert Press on the 30th of November, 2021, Strategic Data Management for Successful Healthcare Outcomes has received rave reviews from readers who describe the work as an insightful read.
"This book tries to answer the core problem of modern healthcare data management chaos. It brings in the principles and strategies which can build a smart digital health ecosystem. And I'm grateful to the author for putting such an insightful work together."
Strategic Data Management for Successful Healthcare Outcomes is currently available for download as an ebook on Amazon for only $12.99, and in Paperback for $24.99.
For more information, please contact below.
Media Contact
Contact Person: Hema Lakkaraju
Email: Send Email
Country: United States
Website: https://www.amazon.com/Strategic-Management-Successful-Healthcare-Outcomes-ebook/dp/B09LX85HHS/ref=sr_1_1?crid=1IY7VA91VLECG&keywords=hema+lakkaraju&qid=1640037401&sprefix=Hema+Lakka%2Caps%2C138&sr=8-1