Affordable Cargo Shipping Costs are What Canadian Companies are Now Seeking
With the cost of goods and transport increasing, the need for affordable solutions to shipping costs is being sought by companies. There are many ways in which companies can save money if they know the facts about cargo shipping and use those facts to arrange the shipping.
Unfortunately, many companies do not investigate all possible solutions or the facts and this ends up costing more money spent than needs to be. Ontario Container Transport of Woodbridge, ON, has ensured that the facts are provided to companies when choosing the types of shipping and of course, when calculating the costs.
The facts are quite simple really when calculating shipping costs. Five factors determine the cost overall of each shipment. Of course, the weight of the goods or the volume of the goods. The kind of transport also plays a role, like air to sea, sea to land, is more expensive than simple land to land transport via trucks. Distance is a major factor as it is in any type of transport or even travel.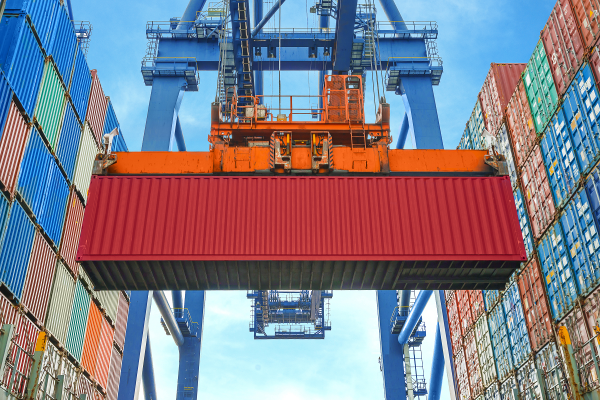 The destination port also plays into the factoring of costs, as there are fees included in docking at ports. The time of year can also factor in as perishables in the summer will need calculated temperatures, and colder months can bring added weather conditions which can delay transport and therefore add to the shipping costs if goods must be stored temporarily.
All factors must be taken into consideration when calculating shipping costs and a reputable container shipping business like Ontario Container Transport will work with each customer and explain all the variables in-depth that may impact the final costs.
Shipping via air can be the fastest method of getting goods to the destination port, but it can be too expensive for some companies. In addition, air freight shipping is most affected by weather conditions than other types of shipping. Sea shipping can take a whopping 32 days to arrive at a port, and then unloading still must occur, so since time is money, this may not be a good option for some companies.
Rail and truck transport can save costs immensely but there also needs to be ports available and of course, railway lines that run to the ports. There are so many variables that any company owner will undoubtedly lose money if all factors are not considered, and this is where Ontario Container Transport stands ready to assist. Since most country-to-country shipments are needed quickly, air shipping can save time and therefore money in the long run.
Overall, the experience that Ontario Container Transport brings to the table will save on shipping costs no matter which method is used.
About Ontario Container Transport
With a main office in Woodbridge, ON, Ontario Container Transport is known for its years of experience and dedication to customer service. All technicians and staff are highly trained and there is a form, email, and phone for quick contact. With five-star reviews on the services, and a "Get a Quote" quick contact tab, this company shines in the freight transport industry in Canada.
Media Contact
Company Name: Ontario Container Transport
Contact Person: Ryan Lynch
Email: Send Email
Phone: 905-695-1501
Address:6201 HWY 7 West Unit 2 Woodbridge
City: Toronto
State: ON L4H 0K7
Country: Canada
Website: http://octi.ca/