Social Media Study Predicts Influencer Brands Trends Online
Fenty Beauty, Haus Labs, and Kylie Cosmetics demonstrated the strongest indices online
With numerous celebrities launching their personal beauty and clothing brands, the use of social media has had a big impact on their e-commerce strategy and sales in 2021. The social listening agency RILA GLOBAL CONSULTING has published a comprehensive study analyzing some of the leading influencer-inspired brands, including: Fenty Beauty, Haus Labs, Kylie Cosmetics, Rose Inc., JLo Beauty, KORA Organics, KKW Beauty, and The Honest Company.
Analyzing over 552K mentions on social media, the case study highlights stark differences between the brands, their products, and the major attributes that some have effectively incorporated into their social and digital sales strategy.
"Understanding the importance of social media and e-commerce strategy is crucial for brands to advance in the XXI century. Some of the influencer-inspired companies showcased a carefully crafted and measured digital strategy that was focused on the power of the respective founders' voices on social media", said Tsvetta Kaleynska, CEO of the social listening agency RILA GLOBAL CONSULTING. Kaleynska added that "some brands put more weight behind messaging highlighting their premium product offerings and leveraged partnerships to reach wider audiences on social media."
RILA GLOBAL CONSULTING's Beauty Study used social listening data to conduct an analysis of the influencer-inspired marketplace. The agency delivered critical insights, as well as recommendations for the brands, including:
● how shipping costs affect domestic and international consumers
● where consumers shopped for the products
● the influence, reach, and overall impact of the brands
● how some brands drove the initial customer acquisition
● how shoppers are discussing their favorite brands in the context of the upcoming Christmas holiday (with KKW and Kylie Cosmetics leading this segment)
You can download RILA GLOBAL CONSULTING's full study here.
About RILA GLOBAL CONSULTING
RILA GLOBAL CONSULTING is a next-generation consultancy using social listening to power, grow and educate brands. RILA harnesses various datasets and software to process millions of data-points and create actionable business recommendations in the form of comprehensive research reports. RILA provides insights for multiple company use cases including marketing & PR, sales, customer service, product ideation, market & competitive analysis, and others. RILA GLOBAL CONSULTING is recognized by Fortune500 customers, international agencies, and industry experts as the leader in Social Media Research and Business Intelligence.
About Tsvetta Kaleynska
Tsvetta Kaleynska is a SaaS consultant, TV commentator, and author on the topics of Artificial Intelligence and technology and their impact on international development and safety. She is the founder of RILA GLOBAL CONSULTING, a boutique consultancy in New York City. Kaleynska is fluent in five languages.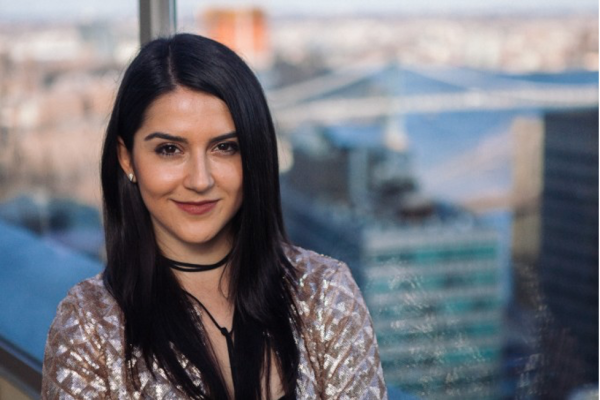 Tsvetta Kaleynska, Founder of RILA GLOBAL CONSULTING
Media Contact
Company Name: RILA GLOBAL CONSULTING
Contact Person: Tsvetta Kaleynska
Email: Send Email
Phone: 347-341-2434
Country: United States
Website: https://rilaglobal.com/