Paradise Naturals Launches 'Relaxation In a Jar': New Ashwagandha Gummies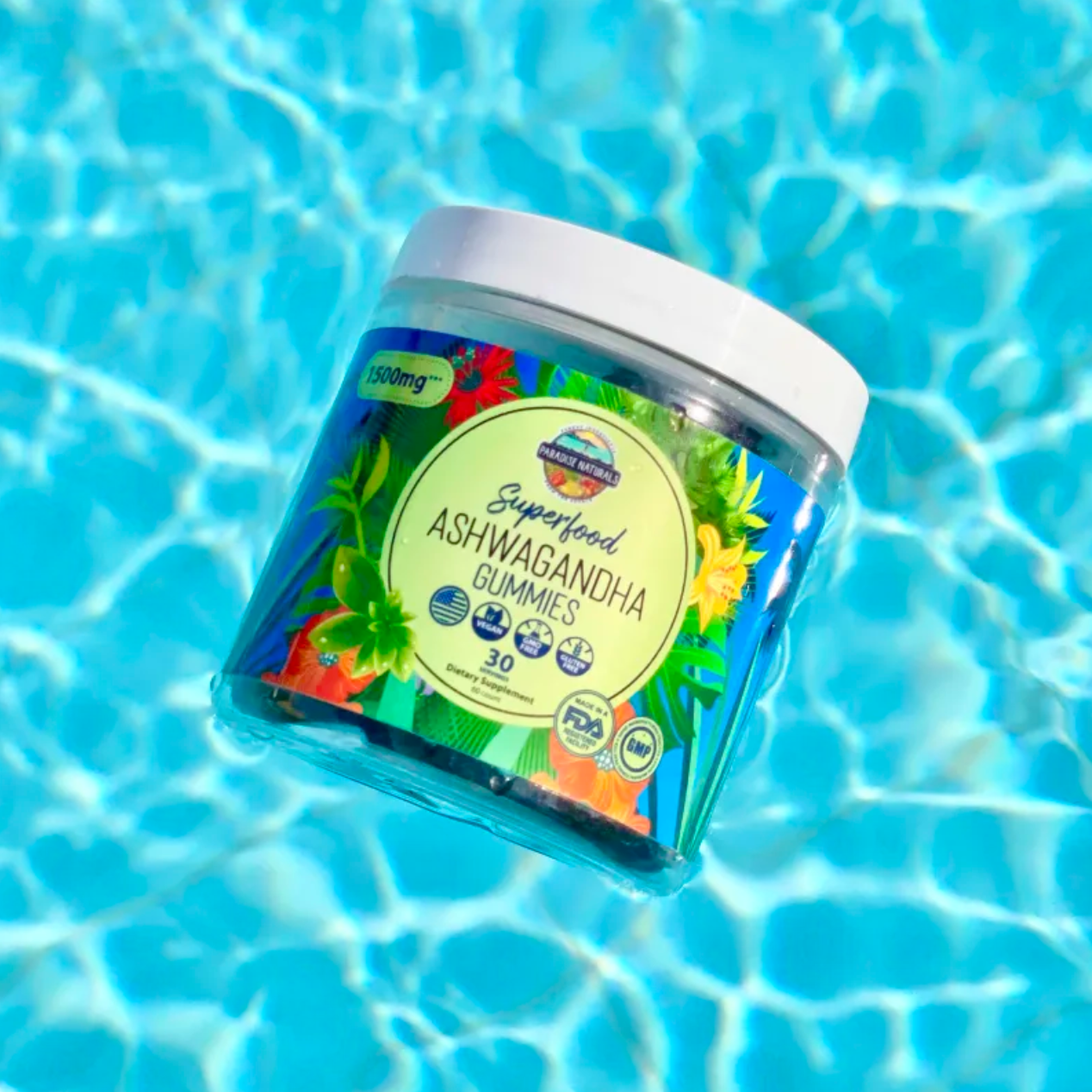 Leading health and wellness brand, Paradise Naturals, announces the addition of an Ashwagandha supplement to their product line, as well as the restock of their detoxifying and time-saving celery juice green powder.
The team at Paradise Naturals, a woman-owned small business that focuses on providing premium quality holistic health and wellness supplements that are made in the USA, has recently announced the launch of their new Ashwagandhagummy supplement, boasting 1500mg of the healing adaptogenic herb per serving. The brand has also restocked their best-selling green supplement, the detoxifying and gut-healingcelery powder.
The global supplement market continues to grow as millions of people from all over the world seek ways to improve their health in order to feel better, look better, and be more productive as daily lives get busier and busier. Paradise Naturals makes it easy and convenient to add whole food nutrition to one's diet and believes that getting the healing benefits of healthy food doesn't need to be complicated and time-consuming.
The newly launched Ashwagandha Gummies are formulated to allow customers to enjoy the immense benefits of the ancient Ayurvedic herb, reputed to help in reducing anxiety and stress while improving sleep, boosting brain and memory function, and supporting immunity and hormonal health. The Ashwagandha Gummies, packed with powerful adaptogenic benefits, make it easier for people to heal, de-stress, and revitalize to stay healthy and balanced.
The Celery Powder is another amazing product from Paradise Naturals, created to help consumers reduce water weight, boost immunity, and increase overall wellbeing with just one scoop of powder per day mixed with water. The product is particularly unique as it is organic celery powder crafted from ripe, farm-grown celery stalks to save consumers from chemical-laden anti-bloating pills as well as the time-consuming task of juicing.
Paradise Naturals has a mission to empower strong, busy women and men to achieve their health and life goals by creating ready-made superfood supplements that provide healthy nutrients on the go, giving people more time to do what they love.
For more information about the newly launched Ashwagandha and other products from Paradise Naturals, visit – http://paradisenaturalsusa.com/. Paradise Naturals can also be found across social media, including Facebook and Instagram. They are currently running giveaways as part of the launch celebration. Please reach out through Facebook, Instagram, or the contact form in the website to learn more.
Media Contact
Company Name: Paradise Naturals
Contact Person: Katya Vass
Email: Send Email
Country: United States
Website: ParadiseNaturalsUSA.com