Casa Beauty-Tampines Touted As The Best Facial Salon In Tampines, Singapore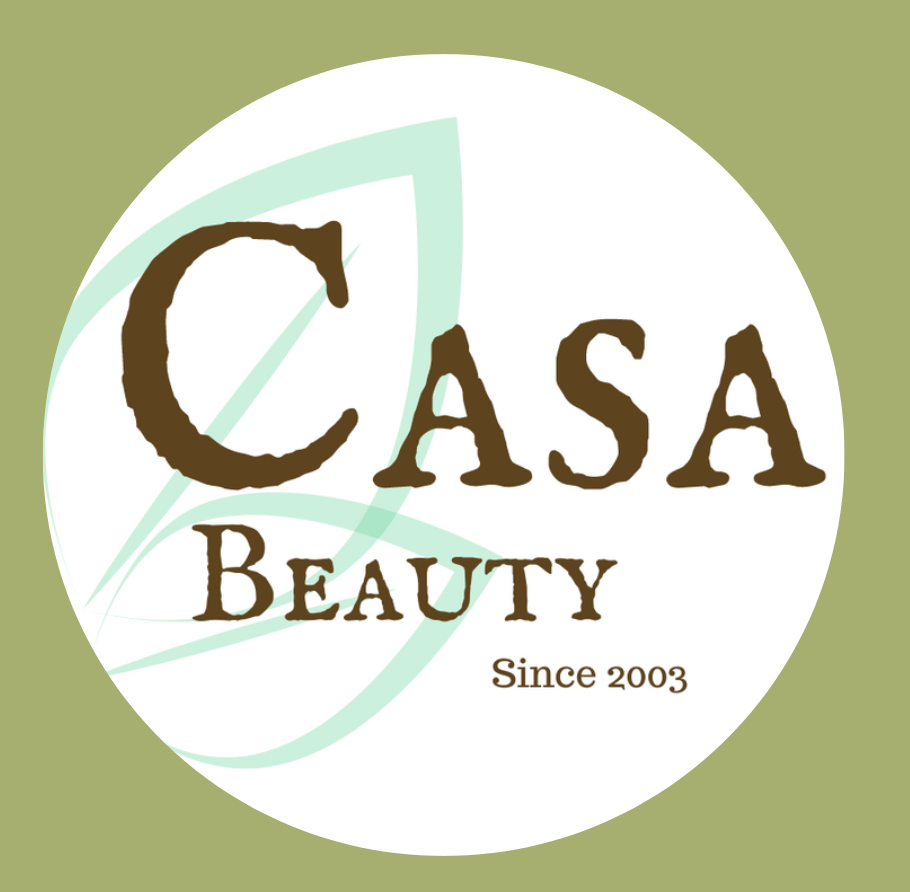 In addition to its many awards and positive reviews, the beauty salon is recognised as one of the first facial salons in Singapore to provide the FILLMED NCTF HA135 skin booster in the non-invasive method.
Casa Beauty-Tampines has been described as the best facial salon in Tampines, Singapore. The salon, led by two key facial therapists, Rebecca and Emily, was founded in 2003 and is situated in the east of Singapore.
Casa Beauty-Tampines specialises in face treatment, relaxing massage, careful painless extraction, blackhead removal, and eyebrow trim. The facial salon has received countless awards and positive reviews regarding the quality of its services. In addition, Casa Beauty-Tampines offers a whopping 50% discount to all customers using its service for the first time.
"Casa Beauty Tampines has been serving the facial beauty needs of Tampines in Singapore since 2003. We offer affordable facial treatments with Maria Galland, JYUNKA, and Inspira Med. We're made up of experienced and qualified beauticians, who specialise in painless acne extractions, blackhead removal, acne, and acne scar treatment, and detailed free brow trimming services. We also provide skin tag and permanent hair removal services."
One of the most notable exploits of the facial salon is its role as one of the first facial salons in Singapore to provide FILLMED NCTF HA135 in the non-invasive method. Before it was branded the CHANEL Skin Booster by Korean clinics, the non-invasive method was first named "LUMIN VITA" (luminous life). The beauticians at Casa Beauty-Tampines were personally trained by Dr. Hamida from France both in theory and practical hands-on.
Invented in 1978 by an aesthetic medical doctor, Dr. Michel Tordjman, who was fascinated with cellular ageing, FILORGA is best described as an innovation in cellular anti-aging solutions. FILORGA NCTF is a unique polyrevitalising solution with more than 53 active ingredients to stimulate the metabolism of skin cells, resulting in effective anti-aging.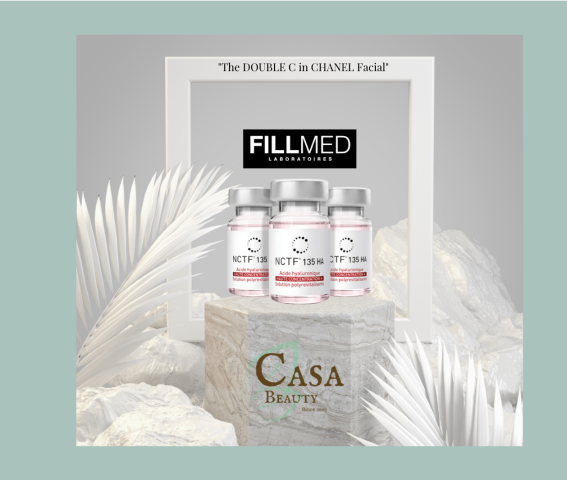 Sometime in 2017, FILORGA underwent a significant rebranding exercise, creating a new name FILLMED (FILORGA+medical) and putting the hyaluronic acid fillers, chemical peels, Skin Perfusion skincare, and NCTF 135HA under it.
Casa Beauty Tampines is arguably the best-reviewed facial salon in Tampines and boasts of utilising excellent products and machines. Junior therapists at the facial salon have to go through an intensive three-month training program before serving their first client. The facial salon insists that it is wholly dedicated to providing the best service to its customers and touts professional attitude, excellent handiwork, and honest business ethics as its governing principles.
The facial salon's speciality treatments include:
– Imperial Jadeite Face Therapy: popularly referred to as the stone of heaven, jade is an age-long ingredient used by ancient royal concubines as part of their beauty therapy. The jade stone works by increasing blood circulation and also relaxing the facial muscles. In addition, imperial jadeite face therapy promotes lymphatic drainage, which improves the health and appearance of the skin by eliminating toxins and keratin waste.
– Korean Chanel Glass Skin Revitaliser By FILLMED: the unique poly-revitalizing solution has more than 53 active ingredients to stimulate the metabolism of skin cells, resulting in effective anti-aging. The main ingredient in the Korean CHANEL Glass skin treatment, FILLMED NCTF works as a skin health elixir, containing all the elements required to allow skin cells to function correctly, particularly to stimulate fibroblast activity.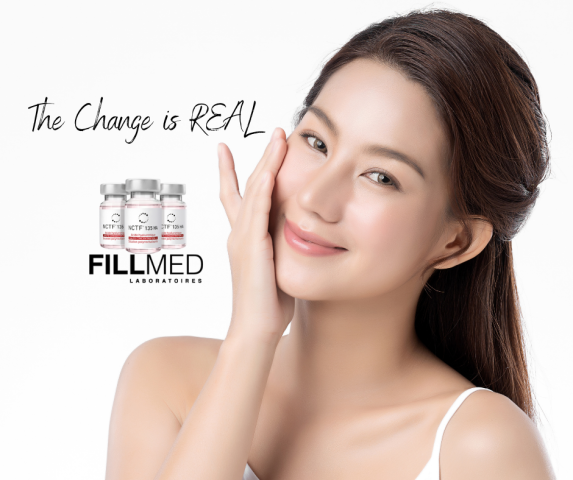 – Maria Galland Hot Modelling Mask: based on a deep-acting, self-warming precious mask available in deep moisture and anti-aging versions, the Maria Galland Mask is a classic treatment that is both relaxing and effective. The temperature of the liquid used to mix the hot modeling mask is precisely controlled and the Maria Galland lymphatic massage provides the ultimate luxury experience that will transform patients into a world of serene relaxation and rejuvenation.
– Lifting V shape face: involves deep facial muscle stimulation to create a V-shaped face and a glassy lustre without pain or adverse effects. The practice uses electrical currents to stimulate the facial muscles, causing them to contract, which eventually sculpts and lifts them into a defined V shape with a perfectly chiseled jawline.
In addition, Casa Beauty-Tampines is destroying the social preconception concerning men getting facials. The facial salon believes the importance of healthy youthful skin transcends defined gender roles and cultural habits and as such, offers a variety of facial services for men. These services range from manually removing blackheads from pores to extracting acne. Men in looking for ways to remove skin tags in Singapore are encouraged to reach out to Casa Beauty-Tampines for an initial consultation.
Video link: https://www.youtube.com/watch?v=tpGVdEuXM1E&t=4s
For more information, please contact:
Whatsapp: +6596471119
Media Contact
Company Name: Casa Beauty-Tampines
Email: Send Email
Phone: 65874889
Address:477 Tampines Street 43 #01-162
City: Singapore 520477
Country: Singapore
Website: https://casabeautytampines.com/