SIDUS HEROES: The Official Game Trailer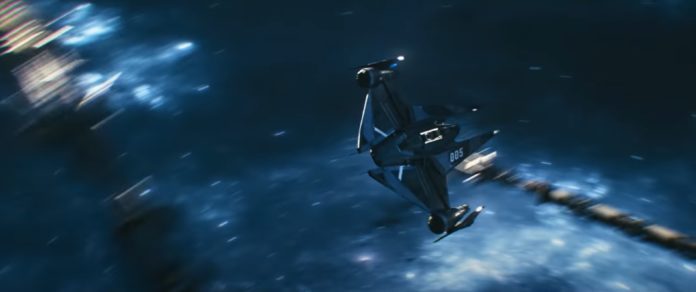 SIDUS HEROES is a space-themed game with a play-to-earn dynamic. The game gives players ownership rights over all in-game items, incentivizing players to engage and progress through the game as they develop their characters and earn tokens along the way.
Powered by blockchain, the game released an NFT collection of Heroes used in the Open World gameplay as the players' avatars of the SIDUS universe.
On 14 Dec. the much anticipated Official Game Trailer of SIDUS HEROES was released to the public. Top-quality cinematics with an exceptional level of detail gives the audience an initial taste of the SIDUS universe.
The trailer showcases an epic intro to the Massive Multiplayer Online Role-Playing Game (MMORPG). Presenting a world full of adventures and opportunities for their characters to develop, explore and conquer.
While waiting for the game's first version to be released in early 2022, players can go to SIDUS HEROES and try out the DEMO today.
Watch the video here:
Video Link: https://www.youtube.com/embed/OvndVFVkdKc
As part of the narrative, the initial story revolves around the SIDUS space station where all players start their journey in the SIDUS universe.
"A mysterious space station called SIDUS has been discovered in the middle of the galaxy. The station is inhabited by the most advanced civilizations who have come together to develop technologies, trade, declare wars and resolve conflicts. The development of the whole galaxy is in the hands of the station's inhabitants."
Among the many choices players can pursue while immersing themselves in the SIDUS universe gameplay, Heroes can:
Bring together representatives of different races and build a team of champions.
Fight in the Battle Arena and outer space.
Discover new corners of the universe, equip expeditions and colonize new lands.
Hunt monsters and tame pets.
Attack and conquer the territories of hostile clans.
Create equipment and upgrade your Heroes.
Build infrastructure and spaceships.
Make your contribution to community development.
Join a party or a clan.
Get elected to the Council and be at the helm of society.
Become the SIDUS President.
Earn rewards in crypto and NFTs
SIDUS Community has many fans and supporters worldwide that have promoted the game's popularity at light speed.
To follow the exciting progress of the project and be informed of the latest news within the SIDUS Community follow the @galaxy_sidus account on Twitter, which now has over 300 thousand followers.
Discord: https://discord.com/invite/PGD4bq7jE4
Telegram: https://t.me/sidus_heroes
SIDUS HEROES official website: https://sidusheroes.com/
Media Contact
Company Name: Micky Pty Ltd
Contact Person: Jaja Agpalo
Email: Send Email
Country: Australia
Website: www.micky.com.au/sidus-heroes-the-official-game-trailer/