Nigerian Music Duo, "Soul2Soul Dakings" Set to Release a New Single "Nothing Come Out" On 17th December 2021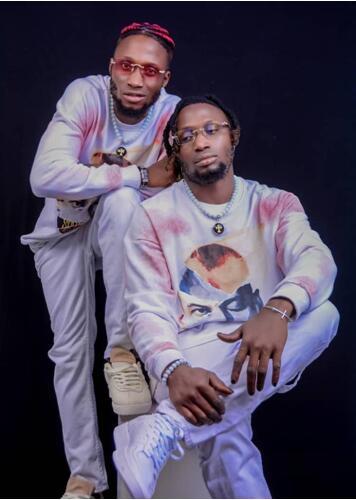 On December 17th, 2021, A Nigeria music duo Singers and Songwriters, consisting of twin brothers, Ozurumba Chibuogo Darrison and Ozurumba Chibuzor Darlington, Famously known as Soul2Soul Dakings will release a new single Title "Nothing Come Out" that is sure to hit the Nigeria music industry by storm and entertain their fans from different parts of the world.
In an industry that is so saturated with talented Musicians, it is difficult to imagine how anyone manages to make a name for themselves. However, Lovina, Wedding ring and Thank the lord. have helped catapult the young Musicians to superstardom.
Although they are exceptionally talented. The Young Talented Duo Musicians had to work very hard to get themselves a spot as one of the most in-demand Musicians in the Music Business.
Soul2Soul Dakings was born on 10th October 1991 in Mbubu Amiri, Imo state of Nigeria to the family of Chief and Lolo Marcelinus Emeka and Regina Chika Ozurumba.
Soul2Soul began its music career in 2005 and professionally in 2015. With the help of Merit Music, they managed to achieve a lot and make a name for themselves. They have produced some of the best projects and music such as Lovina, Wedding ring, Thank the lord, and other hits. All of these projects have helped and brought them into the Limelight of the Nigerian music industry.
Soul2soul was born to dominate the hearts of millions with their music and it is no wonder that they have many fans around the world. There is simply no one else in the industry like them.
They have won several awards such as Imo state polytechnic dual artists of the year and Ajah God's talent award.
Soul2soul Dakings has always been clear about their musical career, although their journey has not been a smooth ride, they have been able to write their own songs and perform in different Stages.
Lately, their efforts have started to materialize and after many years of struggle, they have become a highly respected figure in the state of Nigeria since they got signed to Merit Music.
Many Notable people have come into their musical world, giving them some necessary guidance they need to create the kind of music that is highly valued around the globe.
And with all this advice, self-determination and hard work, Soul2soul Dakings Set to release their highly anticipated new single title "Nothing Come Out" on 17th December 2021. and has promised their fans Around the world that the new song is sure to be a hit. They asked their fans to wait for the release date and check out the song which will be made available in All Music Streaming Platforms. It's a great song and fans are sure to like it, the song was Produced by Bube.
About Soul2Soul Dakings
Soul2soul Dakings are Nigerian Music Duo Singers and Songwriter Consisting of twin brothers, Ozurumba Chibuogo Darrison and Ozurumba Chibuzor Darlington Who were born on the 10th October 1991, in Mbubu Amiri, Imo State, in the southeastern part of Nigeria. They graduated from Imo state polytechnic Umuagwo and are Currently Signed under Merit Music.
Soul2soul Dakings is one of the talented Musicians who releases hit after hit. Some of the songs they produce and release are popular and highly regarded in most Nigerian Radio and TV stations.
Media Contact
Company Name: Naijatraffic Digital
Contact Person: Iking Ferry (PR Specialist / Brand Profiler)
Email: Send Email
Phone: +234 8095033690
City: Lekki
State: Lagos State
Country: Nigeria
Website: https://www.ikingferry.com/