Eric Mukebo Drops New Inspirational Album Titled "Take Me To Heaven"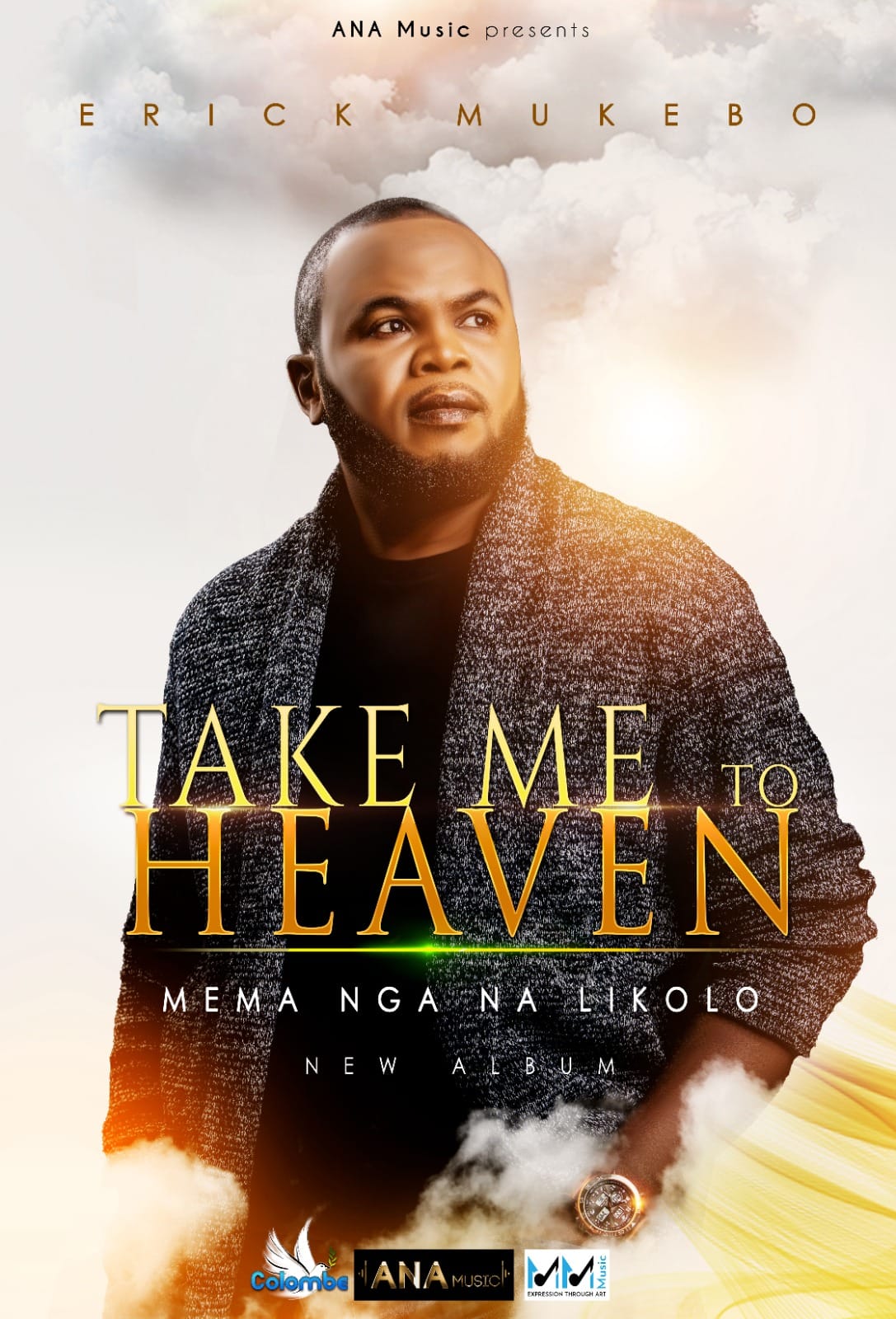 Talented Congolese American musician, Eric Mukebo, announces the release of "Take Me To Heaven," a new album where he aims to lift the spirit of listeners amidst tough times
Eric Mukebo has taken his pursuit of spreading the gospel to help millions of people across the globe to realize the presence of God and his impact in their lives as he drops a new album titled Take Me To Heaven. The album launch is particularly timely, providing comfort to people who are going through tough times and bringing God's love to people suffering while also spreading the message of hope worldwide.
"To bring God's love to those who are suffering, and to give hope to people all over the world. I hope that this inspired music brings you joy, peace, and comfort. May heaven open for you as you listen to this new album: Take me to heaven," said Eric Mukebo.
Take Me To Heaven is particularly unique as it contains some of the first English songs from Eric Mukebo, with the song "Only You." In a related development, the artist recently released the music video to his single YO OZALI NZAMBE, which means YOU ARE GOD. The album is suitable for all categories of lovers of good music worldwide, with the talented gospel music artist sharing his inspiration with people from all over the world, singing in English, French, Lingala, Swahili, Tshiluba, and Kikongo.
The Take Me To Heaven album is available on all major streaming platforms, including Apple Music, Spotify, and Amazon Music.
Video link: https://www.youtube.com/watch?v=rLFPjCUir-w
About Eric Mukebo
Eric Mukebo is a Congolese American musician and graduate of the National Institute of Arts specializing in Cultural Animation. Eric currently lives in Seattle Washington and specializes in Gospel Music empowered by creative African tuned rhythms. Over the years, he has caught the attention of the world literally, with his ingenuity, authenticity, and the ability to sing in different languages standing him out from contemporaries as evident in singles like Yahweh Emmanuel and Ngumbamela Nkolo.
Media Contact
Company Name: Rank Advertiser
Email: Send Email
City: Seattle
State: WA
Country: United States
Website: https://www.rankadvertiser.com/