Volant Finland Combine Minimalism And Exclusivity In Their New Products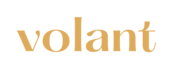 Providers of top-notch aromatherapy products, Volant, drops a new collection of products that bridges the gap between minimalism, uniqueness, and functionality
It looks like all shades of amazingness for customers of Volant in different parts of Finland as the brand recently released a new collection of aromatherapy products. The launch of the new product is particularly timely as people begin their end-of-the-year shopping with plans on how to close 2021 on the highest possible note while ushering in the New Year with good vibes.
The global multi-billion-dollar aromatherapy market has witnessed a series of evolution over the years, as more brands emerge in different parts of the world to meet the growing and diverse needs of customers. While the case is not particularly different in Finland, names like Volant – fi.volantaroma.com have practically raised the bar in the market, thanks to their amazing inventory that stands them out from contemporaries.
The company has a team of highly experienced and well-trained professionals dedicated to helping customers ensure their homes smell nice and every space is comforting, without requiring them to put a hole in their pockets. Volant Finland has built a reputation as the go-to destination for premium quality diffusers made with attention to detail while offering a wide range of essential oils to ensure customers always want to go to that safe haven to relax their nerves and reenergize.
The newly added products offer a mix of everything, including aesthetics, functionality, and quality, helping customers to create unique spaces in their homes. The collection is designed in line with the company's goal of delivering sustainable solutions that make the world a better place, one home at a time.
For more information about the new collection and other products from Volant Finland, visit – https://fi.volantaroma.com/.
Media Contact
Company Name: Volant Finland
Contact Person: Stian Skjelbred
Email: Send Email
Country: Finland
Website: https://fi.volantaroma.com/