More and more companies need pickling lines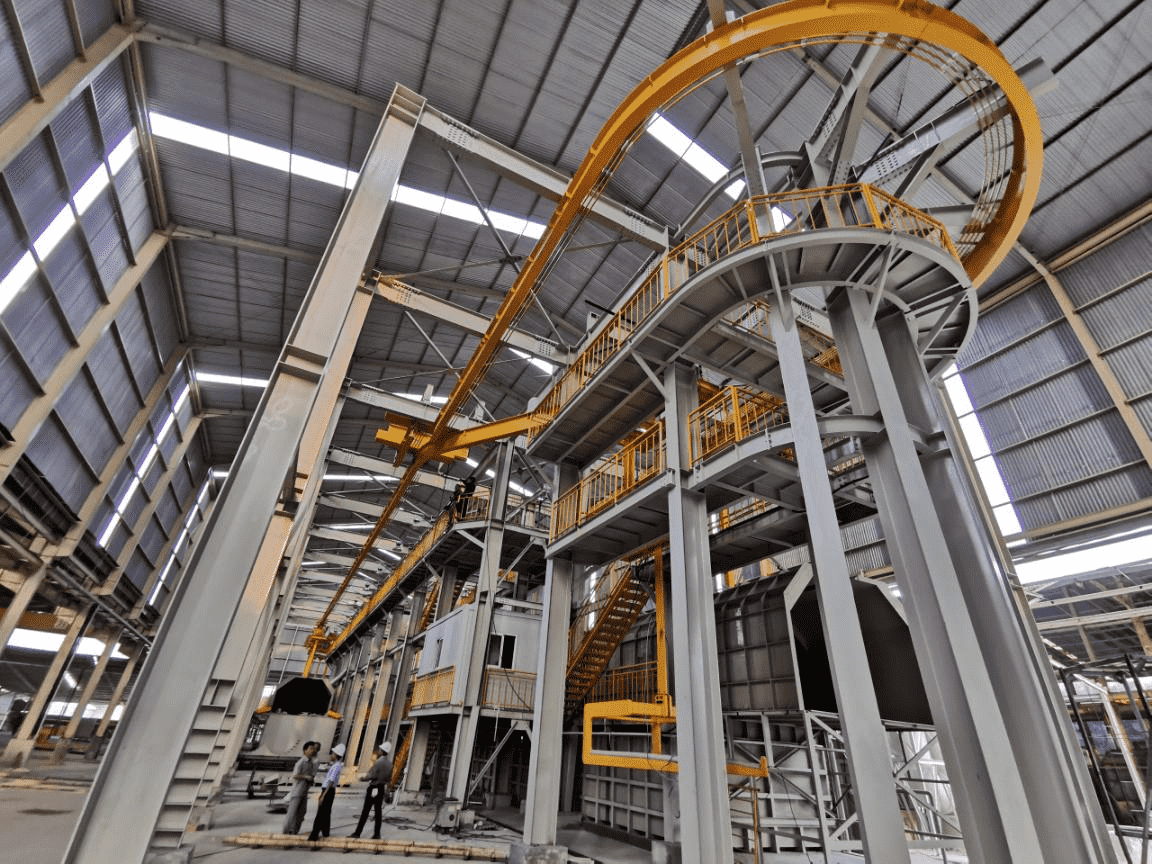 In the metal products industry, for the surface treatment of wire rods and steel pipes, the use of pickling treatment is a common process used by most manufacturers at present, and it is also the treatment process with the highest treatment quality, there is no alternative process that can achieve the same effect as the pickling process.
At present, most manufacturers adopt open pickling methods to implement the pickling process, using manual and ordinary trucks for lifting pickling treatment, and the pickling tank is completely exposed to the air. During the pickling process, a large amount of acid mist is generated, which seriously affects the health of the operators; the escaped acid mist diffuses into the air, which not only poses a serious threat to the health of the operators, but also continues to corrode equipment and workshops, and harms the environment. serious pollution. The current pickling mode can no longer meet the government and society's requirements for high efficiency, high quality, low consumption, and environmental protection in the metallurgical industry. Enterprises with open pickling must rectify and replace the pickling process.
Based on this background, Wuxi T-control began to develop a new wire rod and steel pipe surface treatment line. With the diligence and hard work of the company's R&D personnel, the company has developed the highest level of wire rod and steel pipe surface treatment methods among similar products in my country. The automatic tunnel closed pretreatment line meets the huge existing pickling process replacement needs of steel pipe companies, steel strands, wire ropes, fasteners, and other related companies. And it solves the environmental protection non-compliance problem that the current pickling line generally faces.
The production line adopts a combination of intelligent module design and hardware control systems to realize automated control for customers' industrial production and provide customized development systems to save production costs for enterprises, improve work efficiency, improve employees' working environment, and increase resource utilization rate. And it has the advantages of low loss, low cost, ability to reduce the number of shutdowns and cleaning, continuous automatic slag removal, rapid drying of wire rods, and reduction of track wear of the traveling mechanism, which facilitates the realization of fully automated operation. The system is easy to operate and low in maintenance cost, and it is in a leading position among similar products.
All of the information, including pictures and specification sheets, is on the website. A contact page has areas for customer service and dealer questions. Visit https://www.wxtcontrol.com for more.
Media Contact
Company Name: Wuxi T-Control Industrial Technology Co., Ltd.
Contact Person: Sara Huang
Email: Send Email
Phone: +86 510-82026503
Address:No. 1111, South Bldg., Lihu Kechuang Center, 11 Wuhu Avenue
City: Wuxi
State: Jiangsu
Country: China
Website: https://www.wxtcontrol.com