FIN Compliance Chief Cory Roberson Shares His Experience Building technology applications into a service-based business.
While still active in consulting, Cory's transition to a tech company has helped him discover fresh ideas to improve his clients' businesses.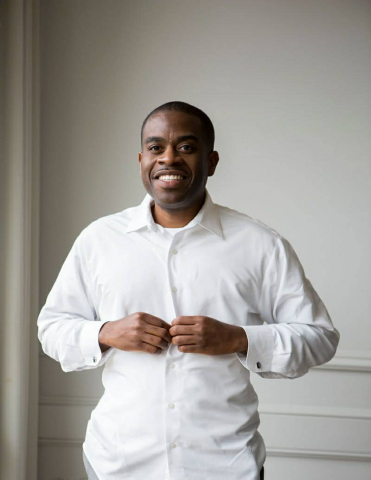 CEO of FIN Compliance, Cory Roberson, was on the #FoundersTrustPodcast to share his views on transforming service-based businesses to tech-driven enterprises.
FIN Compliance provides compliance, consulting, and business management solutions to help the investment industry achieve its compliance and business goals. They're also committed to impacting people's lives by assisting them to achieve success in their entrepreneurship journey.
The company started in consulting but is now gearing itself toward more technology and regulatory product development. It's a regulatory resource for investment advisors, private funds, mutual funds, and brokers to help manage their regulatory requirements.
"We aim to serve the investment community to make a social impact in the lives of students of all ages" – Cory Roberson.
Cory received his bachelor's degree from the University of California, Davis, in Political Science. He worked in the investment management industry to acquire more than 15 years of experience. Today, he's the principal of four different brands, including FIN Compliance, launched in 2016, FIN Lancer, which was established in 2020, FIN Continuity, and FIN Ventures.
To achieve set goals, Cory works with an affiliate group of professionals with expertise in different fields. Setting up a well-organized and managed Affiliate/Consulting Network helped Cory find the right clients and provide them with a solution to grow their business. He works with a group of Affiliate Compliance Consultants and Business Vendors to offer companies in industries like crowdfunding, tech support, accounting, marketing, etc.
Cory is a member of the Association of Certified Fraud Examiners (ACFE); a vendor partner with the National Association of Personal Financial Planners ("NAPFA"), the Association of African American Advisors ("AAAA"), and WIN Collective (Atlas Park, Elite Viviant). He has traveled to three continents worldwide, sharing his ideas and learning new things to help him improve business operations back home. He has been a speaker in several top events in the past and published articles online and in physical newsletters, and has a book on Amazon titled "From Student to Entrepreneur: Making the Transition to Business."
Media Contact
Company Name: FIN Compliance
Contact Person: Cory Roberson
Email: Send Email
Phone: 650-305-268
Address:2950 Buskirk Avenue, Suite #300
City: Walnut Creek
State: California 94597
Country: United States
Website: FINCompliance.io