Famoe to Release Official Soundtrack for Hardcover Edition of 'KillJournal' in 2021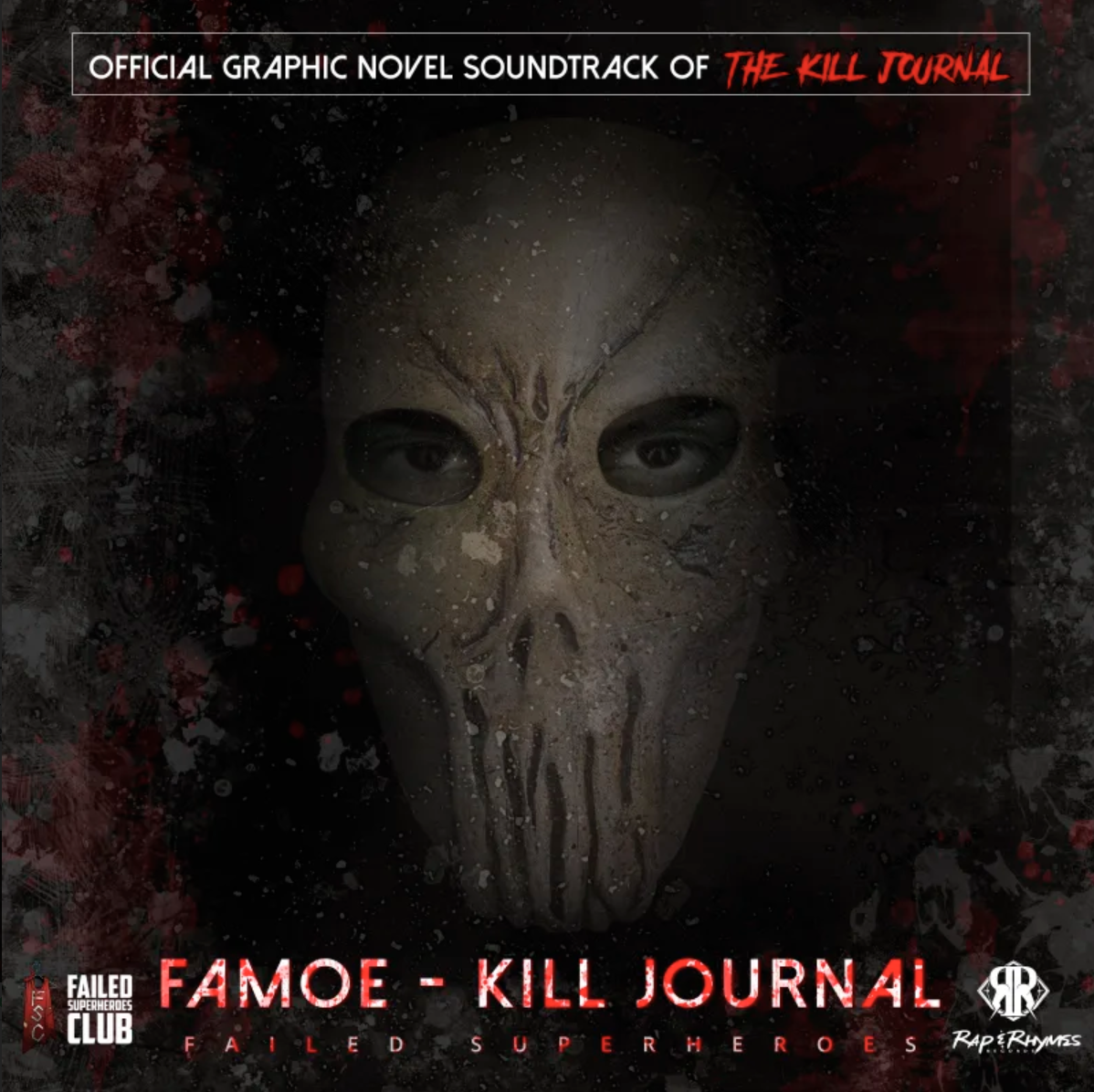 November 12, 2020 – Famoe, the noted comic book and recording artist, is cruising on a creative wave of success. His recent track, "Famoe – I'm a King" grabbed major attention as the official graphic novel soundtrack of the Kill Journal, with placements on iTunes and playlist features on Spotify. The next big news is that Famoe will soon be out with a soundtrack for the release of the hardcover version of Kill Journal in 2021.
Next year promises to be big for Famoe as his single, "Famoe – Kill Journal" will be released as the graphic novel's soundtrack. This is a great comeback for the artist after two years of hiatus, and this is a great time for all fans of his music as well as the comic strip.
"I'm a King" was released in October this year for Halloween, and caused excitement among the fans of the comic strip. This was just the thrilling stuff they had been waiting for. Famoe's official soundtrack is not his only achievement, as he is also a colorist for the comic team. The multi-talented artist has seen his works distributed around the world on all major music and social media channels.
"After the success of the first track for the Kill Journal, I am excited to announce the upcoming official soundtrack that will be released alongside the print edition of the publication. I am sure all fans will enjoy this double treat," said Famoe.
Famoe had been on a creative break recently, but working hard on his projects. The outcome is now before the world, and is nothing short of magic. For the uninitiated, Kill Journal comprises anti-heroes in a fight with Revenants, the evil spirits who have returned from the dead as well as their survivors. In the recent story, the Revenant survivors team up behind a mad preacher to attack monsters.
Famoe is on a creative high, and fans can expect more exciting works in the near future. Keep watching this space for more information and breaking news!
For more information, please visit: https://www.indiegogo.com/projects/the-kill-journal#/
Media Contact
Company Name: Rap & Rhymes Records
Contact Person: Famoe
Email: Send Email
Country: United States
Website: http://officialfamoe.com/