The Client Kings: Three Friends Build Successful Empire After Dropping 9 to 5 Jobs and Show Others the Ropes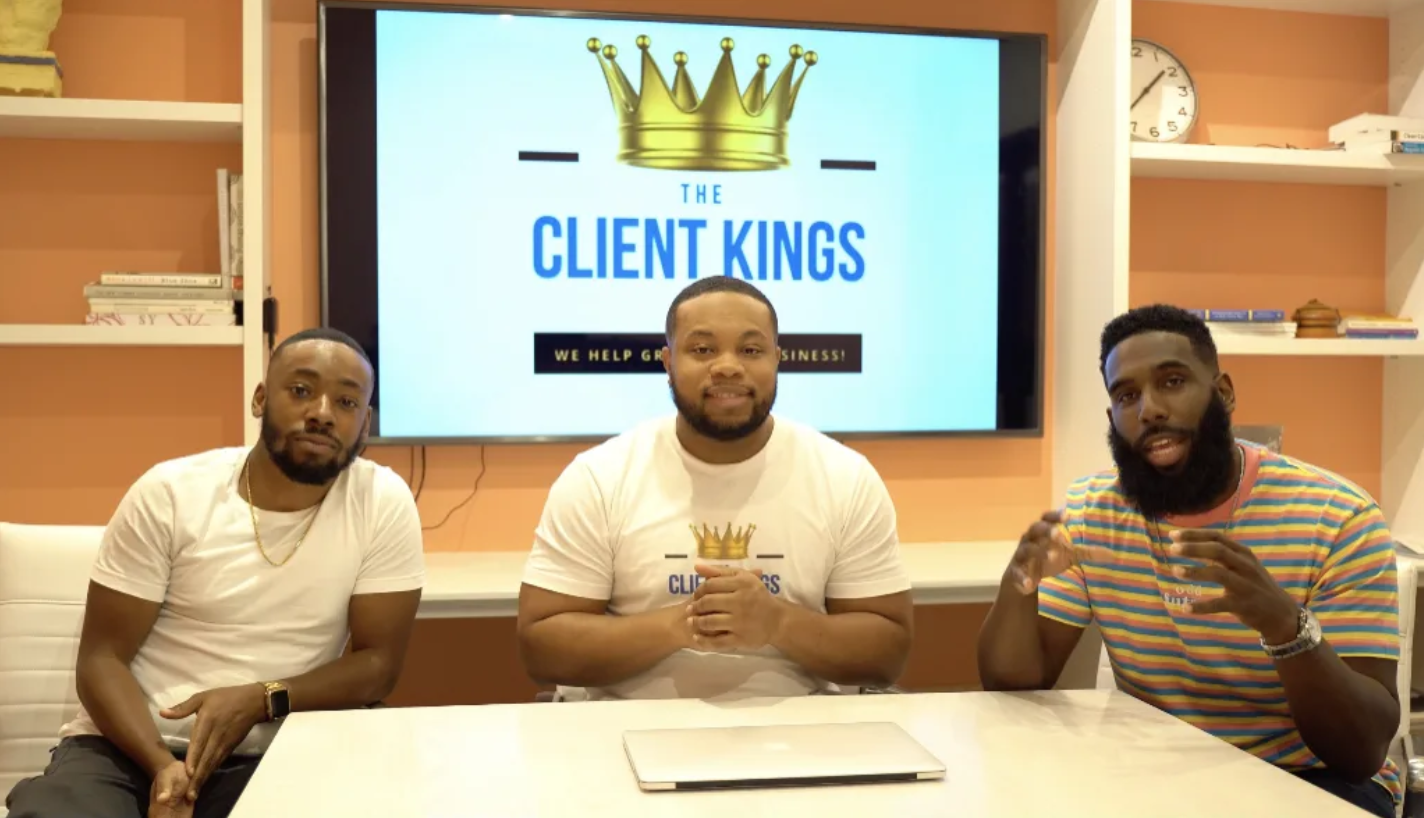 November 6, 2020 – Nine to five jobs are great but for everyone out there who is looking to start their own business and be their own boss, The Client Kings is out to ensure success. After establishing many successful businesses for clients worldwide, "The Client Kings" is hoping to teach clients who wish to do it themselves how to market their products and services using digital tools such as Instagram and Facebook advertising. The business promotes innovation in marketing, product placement, and business management.
Three friends Joseph Louis, Kadeem Singleton, and Darrell Jones, launched the firm after quitting their routine jobs. Essentially, the venture teaches clients how to launch and market their business using digital tools such as Instagram and Facebook advertising. So far, the firm has helped more than 1,000 people to market their services.
Clients are taught how to start and fund any type of business. Further, businesses are also taught how to attract funding using social media techniques. An online educational course offered by the firm takes clients through a step-by-step process that would help them to launch, establish, and grow their services within a short period of time.
The Client Kings promises to provide customers with techniques that would attract paying customers even if entrepreneurs do not have a big budget or other bells and whistles such as beautiful websites, Instagram followers, huge mailing lists, and so on. The service provides a quick and informative peek into the world of online marketing and equips entrepreneurs to approach their business strategy with confidence.
The business, which has been in operation since 2013, helps current and aspiring business owners with the tools to market and monetize online. It has also employed experts in Sales Management to offer unique, innovative sales techniques online.
The Client Kings is offering a free workshop that offers techniques to use social media to promote products. The company will also provide training on automation of sales engines, ad management, and adding value to existing products.
For more information, please visit: https://www.theclientkings.com/client-kings-webinar
Media Contact
Company Name: The Client Kings
Contact Person: Joseph Louis
Email: Send Email
Country: United States
Website: https://www.theclientkings.com/