Helloice Rolls Out Its Biggest Halloween 2020 Sale Promotion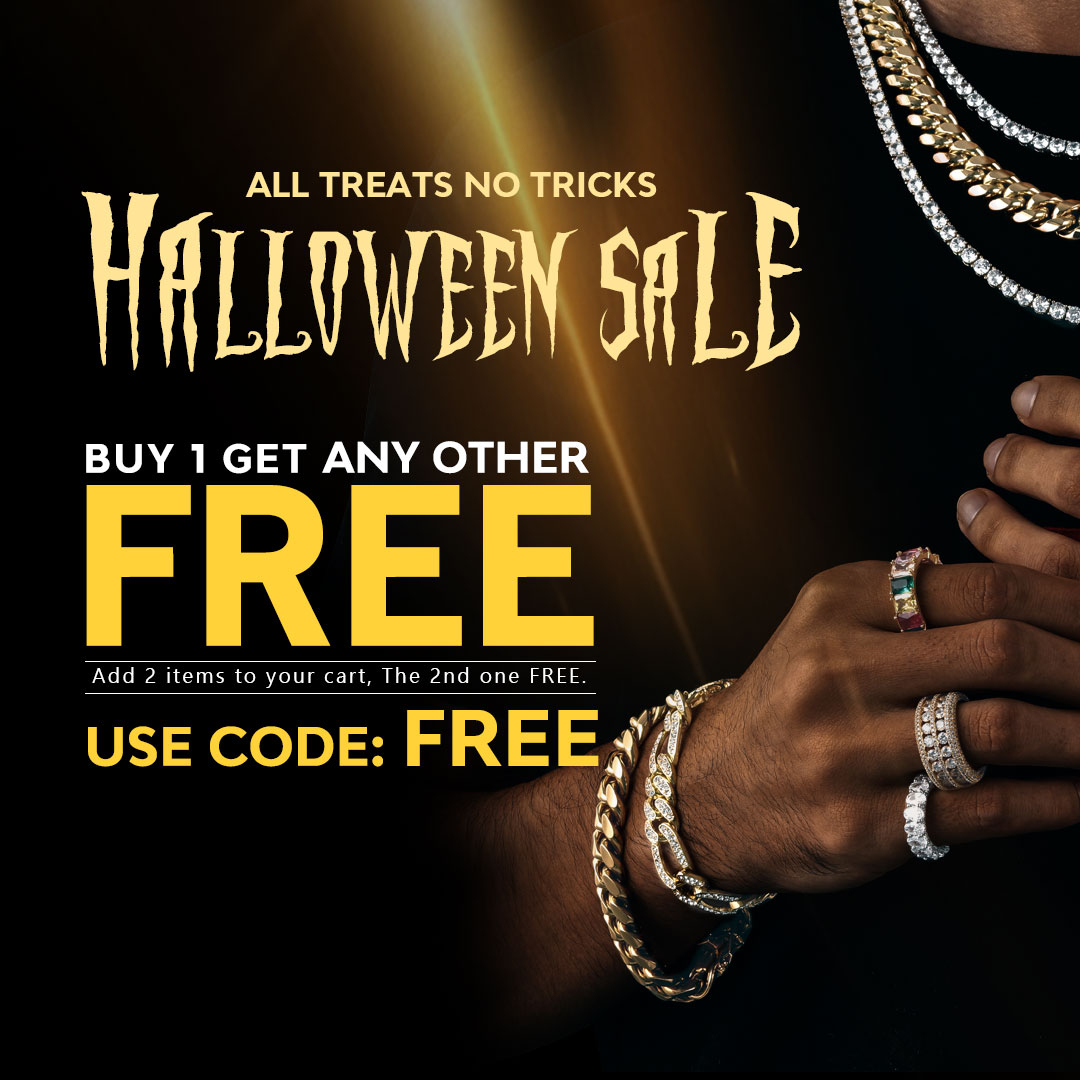 Helloice has recently expanded its inventory with new pieces that are the perfect addition for the Helloice Halloween Sale 2020
With Halloween just around the corner, Helloice, one of hip-hop jewelry and accessories suppliers based in Miami, United States, has recently expanded its inventory with new pieces that are the perfect addition for the Helloice Halloween Sale 2020.
Halloween has quickly become the second-highest shopping season for retail businesses, with many experiencing sales that rival even Christmas. With most people purchasing at least one, if not multiple costumes, jewelry and accessories have also become vital for every Halloween outfit. Helloice stays on top of the latest Hollywood trends and creates hip hop jewelry that is perfect for popular costumes such as princesses, flappers, pirates, and vampires. When it is difficult to think of hip-hop jewelry that would benefit go with an outfit, Helloice steps up to the challenge by providing the perfect accessories that will accentuate such outfit.
People looking to stock costume jewelry and accessories in this Halloween season from Helloice can do so as soon as possible. While some companies charge hundreds for items, Helloice, a top hip hop jewelry brand, sells fantastic quality pieces for the best possible prices.
"The natural world has inspired many of Helloice's most delightful collections, and our unique designs illustrate this gently and dreamily. We want the customer to enjoy a life of luxury and abundance. If you dress rich, you feel rich. This will unlock infinite self-belief – the key to high performance. To celebrate Halloween, we provide 'buy one get one free' discount for all," Felix, founder of Helloice, said.
Helloice understands that people need costume jewelry rings, necklaces, earrings, and more to complete their Halloween look in this Halloween season, and with Helloice's extensive selection of hip-hop jewelry, customers can add accessories that are an easy addition to any costume. Visit Helloice to find scary-good deals on the jewelry you need to complete your costume look.
About Helloice
Helloice was founded in 2017 in Miami, United States, with the primary goal being to provide customers with excellent customer service, along with quality and affordable urban/hip hop jewelry and accessories. Helloice.com is owned and operated by Gnoce Trading Co., Limited. Visit the store online at helloice.com
For further information, please visit Helloice facebook, instagram, youtube
Media Contact
Company Name: Helloice
Contact Person: Media Relations
Email: Send Email
Country: United States
Website: www.helloice.com