Ann Arbor Apartments is using Renter Resource Portal to improve its residents' experience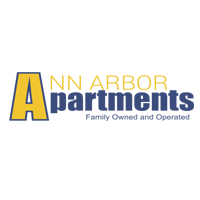 A leading property management company in Ann Arbor is using technology to enhance its customers' experience. The company has adopted a Renter Resource Portal, a platform which allows its residents perform a wide range of functions online.
A property management company operating in Ann Arbor area is utilizing technology to give its residents a convenient way to find, pay and request for assistance among other services. With its Renter Resource Portal, Ann Arbor Apartments, a company which has been operating in the area since 1992, they are providing an array of services giving its residents an easy access to a variety of services. The family owned and operated company has for the last twenty-seven years established itself as rent administrator and property manager of choice attracting residents from different areas. They have over the years acquired a number of communities located in premier locations around the University of Michigan campus.
Streamlined process
According to the company spokesperson, Ann Arbor Apartments has streamlined the rental process, where they have utilized high degree of managerial and organizational skills to offer their client exemplary services. "Our aim is to ensure that our residents are happy and comfortable, we go to every length ensuring that we provide convenience to our customers. With the Renter Resource Portal, our residents can conveniently pay the rent and get a wide variety of services to make their stay in our properties hassle free," said the company spokesperson while outlining how they are using technology to make life easy for their customers.
Simplifying the service
Among the services that residents can get from the Renter Resource Portal include: paying the rent online, requesting for maintenance and related services, listing their apartment for subletting, get schedules for the shuttle services, search for a suitable roommate, articles which offer insightful information on how they can live in apartments, a search engine which helps in finding available apartments in a preferred location, move in and move out packets as well as resources which can help in reviewing the tenants' rights. "With these features, we provide our residents with tools that make their stay in our apartments comfortable," said the company spokesperson while adding that all this is done to ensure that their services are simplified. He also added that availability of the online portal does not substitute personal assistance that is provided by the customer support. "If a resident needs a personalized attention, our customer support is always available, you can give them a call or visit them in the office and they will gladly assist. We have a policy where customer concerns should be addressed within the shortest time possible, our professional staff will see to it that your issues are sorted out within a reasonable time," said the company representative.
The company representative urged the customers and residents to use the Renter Resource Portal to enhance their experience with Ann Arbor Apartments.
About Ann Arbor Apartments
Ann Arbor Apartment is a family owned rent administration company serving the Ann Arbor area. The company has been operation since 1992 and has since acquired seventeen communities located in premier locations around University of Michigan. Rated as the most awarded company in the area, the company has over the years maintained a responsive management where they treat all its residents of an extended family, responding to their needs promptly and effectively as well as ensuring they feel safe and comfortable. Ann Arbor Apartment has a wide selection of properties to choose from, inviting residents to select what suits them and become a part of the larger family.
Media Contact
Company Name: Ann Arbor Apartments
Contact Person: Media Relations
Email: Send Email
Phone: 734.741.9300
City: Ann Arbor
State: MI
Country: United States
Website: https://annarborapartments.net/