Pat Walley Of Dignity Credit Solutions Encourages Everyone to Not Ignore Their Credit And to Learn More About Raising Their Credit Score
For those looking to start a business or improve their credit to get financing, Pat Walley of Dignity Credit Colutions provides free educational resources including his podcast, "Credit Matters".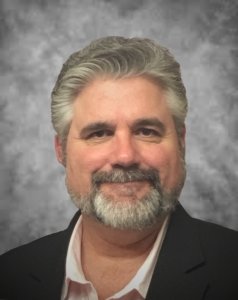 Pat Walley interviews successful entrepreneurs who share how they got started, how they financed their business, and the lessons learned over the years that helped them grow each week on his podcast. Some stories may shock listeners, most leave listeners empowered and eager to learn more about managing their credit and finances in order to achieve business and personal success faster.
Listen to Pat Walley on the "Credit Matters" podcast on Spotify at:
Jim Kaspari highly recommended Pat Willey from Dignity Credit Solutions. He said, "Pat and Dignity Credit Solutions provide excellent business credit and funding to help my clients reach their financial goals faster!" Denise Patterson learned about credit scores from Walley. She explained, "Pat was amazing. He delivered exactly what he said he would. His integrity, knowledge and patience left me with a stronger understanding on how credit scores really works and soon to be excellent credit!"
Walley guided Jared to his first home by helping teach him how to increase his credit score. He said, "I am an Army Veteran and wanted to buy my first home. Problem was, I didn't know how to find a home or how to get qualified for the VA loan I wanted. My dad, Pat, helped me raise my credit score and helped guide me to get a great VA loan and THEN he used his skills as a real estate investor to find the perfect home for me and my family."
About Pat Walley
Pat Walley is a Colorado native and US Navy Veteran. He is most passionate about God, family, and empowering others. After transforming his personal credit and acquiring business capital at 0% interest rate, Pat started Dignity Credit Solutions. His company's mission is to provide 10,000 entrepreneurs with unique business credit and financing solutions while boosting their personal credit and getting out of debt. "Nobody enjoys being a slave to high interest and crushing debt."
To learn more about Dignity Credit Solutions and Pat Walley, please visit: https://www.dignitycreditsolutions.com
Or, follow him on:
Facebook: https://www.facebook.com/dignitycredit/
Instagram: https://www.instagram.com/dignitycredit/
LinkedIn: https://www.linkedin.com/in/patwalley
Media Contact
Company Name: Dignity Credit Solutions
Contact Person: Pat Walley
Email: Send Email
Phone: 9162974500
Country: United States
Website: https://www.dignitycreditsolutions.com